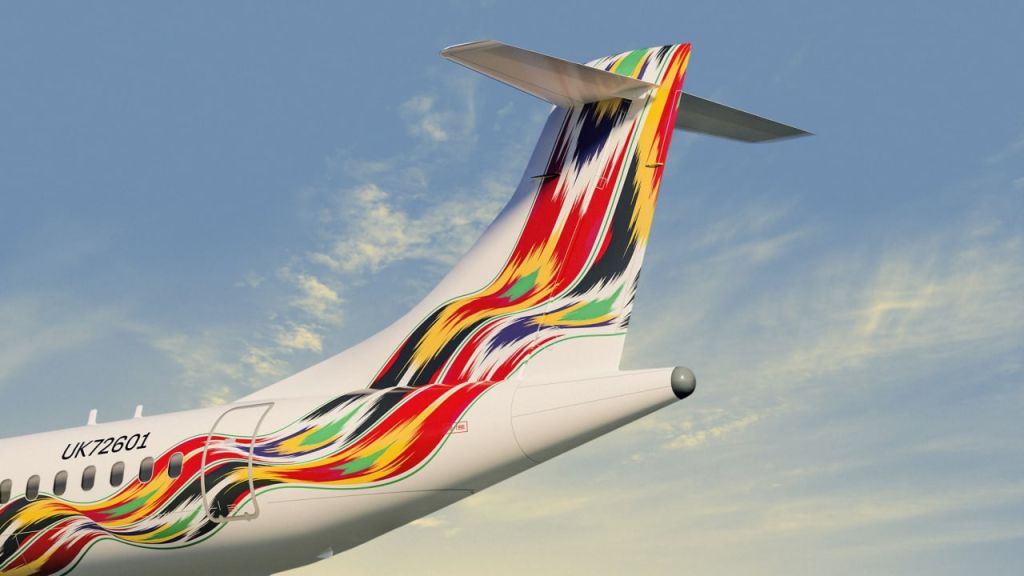 On April 24, Silk Avia performed its first landmark demonstration flight aboard an ATR 72-600 aircraft on the Tashkent-Samarkand-Tashkent route.
The first flight with passengers was preceded by a solemn opening ceremony of the airline – tomorrow the airline will start operating regular flights. The ceremony, which took place at the local aviation terminal, was opened by Rano Juraeva, Chairman of the Board of Uzbekistan Airports.
"A regional airline is a key gear in a large mechanism for developing not only the network of airports in Uzbekistan, but also developing tourism and stimulating business activity. This is an important little detail that allows the huge colossus to move. It assumes the functions of linking regions together, delivering passengers from point A to point B on time, quickly and inexpensively. This is the so-called air route, which flies, for example, from Tashkent to Urgench, stopping at Samarkand or Bukhara on the way, leaving and picking up passengers. We have created an airline connecting Uzbekistan, making distances shorter and people closer," said the head of Uzbekistan Airports.
On April 20, Silk Avia received an air operator certificate and for four days carried out technical flights to commission the airline's crews by ATR instructors. From April 25, the airline will start regular flights according to the approved schedule, available on the website www.silk-avia.com.