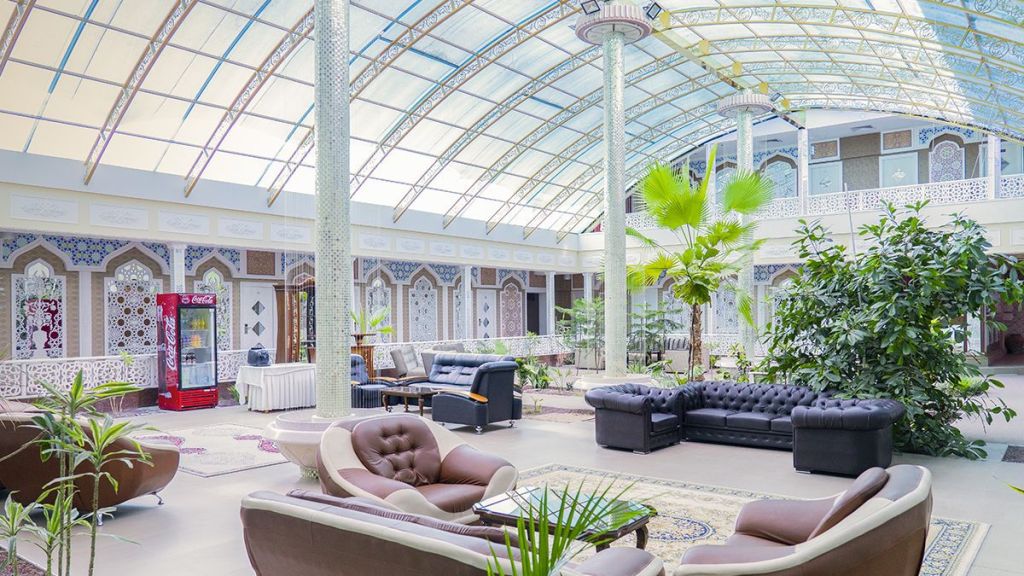 On May 10th, Reikartz Modarixon, the new hotel in Bukhara officially opened its doors, marking the 9th addition to the Reikartz hotel chain in Uzbekistan. Its location in the city center is a key selling point, as it provides guests with easy access to Bukhara's main attractions.
The hotel offers 41 bright and comfortable rooms in three categories: Standard, Superior, and Business Luxe. Additionally, the hotel boasts a restaurant, luggage storage, and a seasonal swimming pool. Guests can relax in the cool atrium, complete with fountains and greenery, to escape the heat during the summer months. The hotel also offers a buffet-style breakfast with international cuisine.
Reikartz Grup Otel is an international hotel chain with its parent company registered in Turkey. With over 80 hotels across Uzbekistan, Ukraine, Kazakhstan, Turkey, Georgia, Sweden, and Germany, it is the largest hotel operator in Ukraine and Central Asia.