cd0b6d798994b539aaeb50bceaa0856be1ea1a82
Taste and Travel
While luxury is easy to recognize in a Michelin-starred restaurant or five-star hotel, for those who have seen and done it all, there is...
Delta has installed its 600th aircraft with seat-back entertainment, fulfilling its end-of-year commitment early and giving more customers than ever convenient access to free...
New Hotels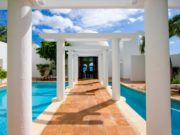 Here are the best new hotels and resorts that have opened in destinations around the Caribbean in 2018: St. Kitts & Nevis Park Hyatt St. Kitts The 126-room resort is...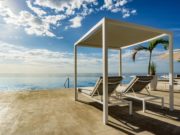 Mexico's endless sunshine, stunning scenery, and beautiful sandy beaches attracting tourists from all over the world. RusTourismNews presents the guide to Mexico's newest hotel...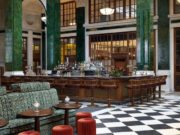 Planning a stay in London? Head to one of these new hotels. RusTourismNews presents the guide to the newest hotel openings, from bank buildings and...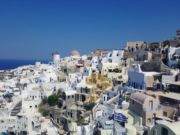 Santorini, or Thira, is the top destination in Greece and one of the most romantic destinations in the Greek islands and in the world. Santorini...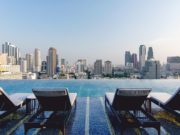 Bangkok welcomes more visitors than any other city in the world, it is one of the world's top tourist destination cities. Bangkok is a fascinating,...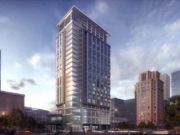 The hotel industry in Houston, the fourth-largest city in the U.S. and its energy capital, has experienced significant growth in the past seven years....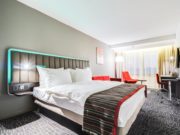 Kyiv is one of the oldest cities in Eastern Europe, dating back to the 5th century and the capital of Ukraine. Discover the most exciting...
The city of love, lights, food, fashion and art, the most romantic city in the world. Discover the newest hotels in Paris. Rustourismnews presents new...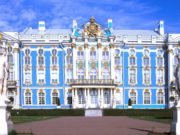 RusTourismNews presents the guide to the most exciting Saint Petersburg hotel openings of 2017
RusTourismNews presents the guide to the most exciting Moscow hotel openings of 2017, from the luxury Hyatt Regency to small hotels in the outskirts of the city.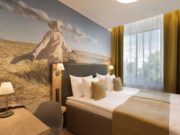 Tallinn is the capital city of Estonia and a perfect holiday destination. First established in the early medieval era, today's Tallinn is an exciting mix...