cd0b6d798994b539aaeb50bceaa0856be1ea1a82
Taste and Travel
The Lufthansa Group is offering 85 additional flights to Russia on occasion of the 2018 World Cup. This means that football fans have up...
Today, on the occasion of MSC Splendida's arrival in Chinese waters, MSC Cruises announced that MSC Bellissima will be deployed in Asia in Spring...
New Hotels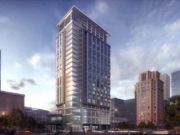 The hotel industry in Houston, the fourth-largest city in the U.S. and its energy capital, has experienced significant growth in the past seven years....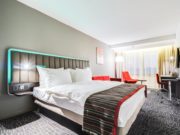 Kyiv is one of the oldest cities in Eastern Europe, dating back to the 5th century and the capital of Ukraine. Discover the most exciting...
The city of love, lights, food, fashion and art, the most romantic city in the world. Discover the newest hotels in Paris. Rustourismnews presents new...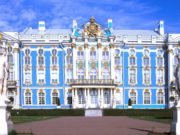 RusTourismNews presents the guide to the most exciting Saint Petersburg hotel openings of 2017
RusTourismNews presents the guide to the most exciting Moscow hotel openings of 2017, from the luxury Hyatt Regency to small hotels in the outskirts of the city. 
Next half a year will bring 5 new accommodation establishments for more demanding customers as well as for backpackers. Four star Centennial Hotel Tallinn by Unique...