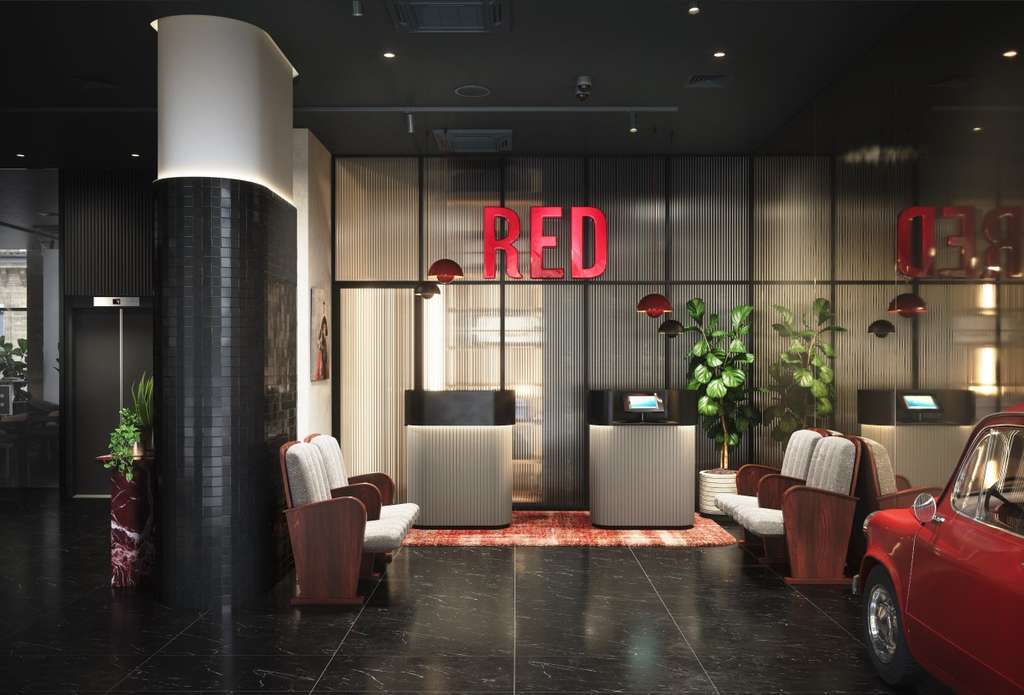 Radisson Hotel Group has announced the opening of its upscale Radisson RED brand in Serbia, with the debut of the new hotel in Belgrade later this year – Radisson RED. The hotel is located near the historic center of the capital and will feature 88 rooms, including three suites.
This will be the first Radisson RED branded hotel to be operated by PPHE Hotel Group's Croatian subsidiary, Arena Hospitality Group, under the extended strategic partnership between Radisson Hotel Group and PPHE Hotel Group. Guests will be able to use self-check-in terminals or the hotel's app to access their rooms, control room features, or order food and drinks. The hotel will also offer an all-day restaurant, a co-working space, flexible event spaces, game areas, and a rooftop bar with views of the historic city center.
Belgrade is Serbia's main commercial center and offers several historic landmark sites. Radisson RED Belgrade is the third hotel in the city operated by Radisson Hotel Group, alongside Radisson Collection Hotel, Old Mill Belgrade, and Belgrade Art Hotel, a member of Radisson Individuals. The design scheme for the hotel has been created by London and Zagreb-based Atellior design studio and includes a signature red Zastava 750 car, manufactured by the former renowned Yugoslavian car factory in Kragujevac, as a prime feature in the lobby.
"With the signing of Radisson RED Belgrade, we expand the presence of Radisson RED in Southeast Europe and take yet another significant step in our strategy of bringing this vibrant brand to travelers around the world. This is our second hotel under our extended partnership with PPHE Hotel Group and their Croatian subsidiary Arena Hospitality Group, following the launch of Grand Hotel Brioni Pula, a Radisson Collection Hotel in May 2022," says Elie Younes, Executive Vice President & Global Chief Development Officer at Radisson Hotel Group.
Reli Slonim, President of the Management Board and Chief Executive Officer of Arena Hospitality Group, adds: "We are excited to be opening Radisson RED Belgrade and are confident it will be well received by guests. This opening will mark another exciting year for our Group, with art'otel Zagreb opening in the Croatian capital this summer and additional property upgrades well under way and planned."