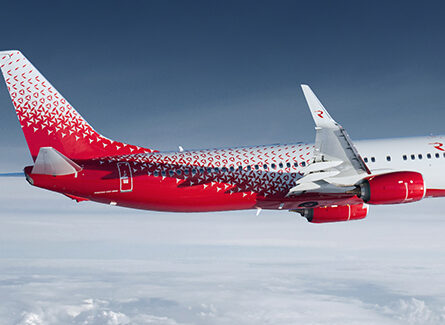 Rossiya Airlines starts operating regular flights from St. Petersburg to Minsk (Republic of Belarus). Flights will be operated once a week on Sundays. The first flight from the base airport Pulkovo to Minsk will take place on February 14. Those categories of passengers who are allowed to fly under the current epidemiological restrictions will be accepted for transportation.
According to the schedule, departure of flight SU6459 from Pulkovo Airport is scheduled for 10:00, arrival in Minsk – at 11:55. Return flight SU6460 departs Minsk at 12:55 and arrives at Pulkovo airport at 14:35 (local time for each airport). The flights will be operated on Airbus A319 aircraft. Tickets are already on sale.
When planning a trip to the territory of the Republic of Belarus, citizens of the Russian Federation, foreign citizens and stateless persons, with the exception of permanent residents in the Republic of Belarus, arriving from the Russian Federation, when crossing the State Border of the Republic of Belarus must present a negative laboratory test result for COVID-19, made by PCR no earlier than 72 hours before the date of crossing the border of the Republic of Belarus.
Rossiya Airlines will start operating daily regular flights from Moscow to Astrakhan and Voronezh from February 1, 2021.