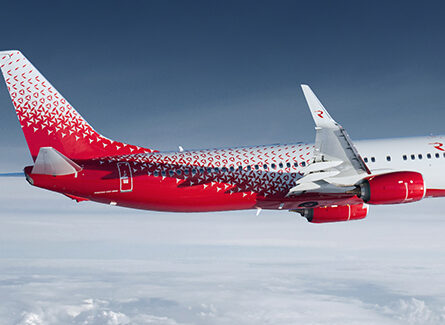 Rossiya Airlines (Aeroflot Group) will start operating regular direct flights from Moscow to Yerevan, the capital of the Republic of Armenia. The flights will be carried out from the capital's Sheremetyevo Airport on a daily basis and will replace Aeroflot flights in this direction.
Direct flights of "Rossiya" Moscow – Yerevan are a convenient and quick way to visit hospitable Armenia. This is an actual direction of the air carrier's route network for the development of both business and tourism. The city of Yerevan, located in the Ararat Valley, is rich in its history and unique culture and traditionally attracts travelers. The status of one of the most important business and economic centers of the Transcaucasus allows us to speak about the high demand for the route for business trips.
The air carrier will operate on the Moscow-Yerevan-Moscow route modern and comfortable Russian-made Superjet 100 aircraft, presented in a two-class layout. The total number of seats on board is 87, of which 12 are business class and 75 are economy class. Flights to Yerevan are possible thanks to the transfer of Superjet 100 aircraft of the Rossiya airline.
Rossiya also operates regular direct flights to Yerevan from Sochi on a daily basis. They are part of a new large-scale flight program of the carrier from Sochi abroad on domestic Superjet 100.
Rossiya Airlines (Aeroflot Group) has launched a large-scale flight program from Sochi International Airport.