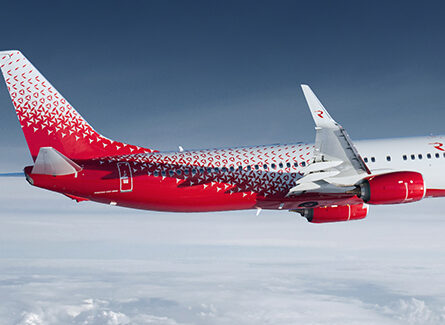 Rossiya Airlines (Aeroflot Group) introduces the Comfort class of service on domestically produced Superjet 100 aircraft for intra- and inter-regional flights. Flights will start on June 10, at the first stage the offer will be valid on flights from St. Petersburg.
About twenty Superjet 100 liners from the carrier's fleet have been allocated for the implementation of the new product and are already ready for operation. Previously, aircraft of this type were presented in one class – 100 Economy seats. Now passengers of the Comfort class can be placed on the first three rows, the distance between which is increased for greater convenience. Priority airport check-in and post-flight procedures are provided, as well as an increased baggage allowance.
Comfort class passengers have access to an extended in-flight catering menu in accordance with the class of service. Welcome drink – water and/or juice. On flights longer than three hours, several types of juices and spirits are offered. Passengers can choose from delicious hot meals, as well as baked goods, snacks and desserts. On short flights up to 2 hours – snack. If the flight time is from 2 to 3 hours – a sandwich, as well as sweet carbonated drinks.
Rossiya Airlines presented new in-flight catering rations made from domestically produced products.