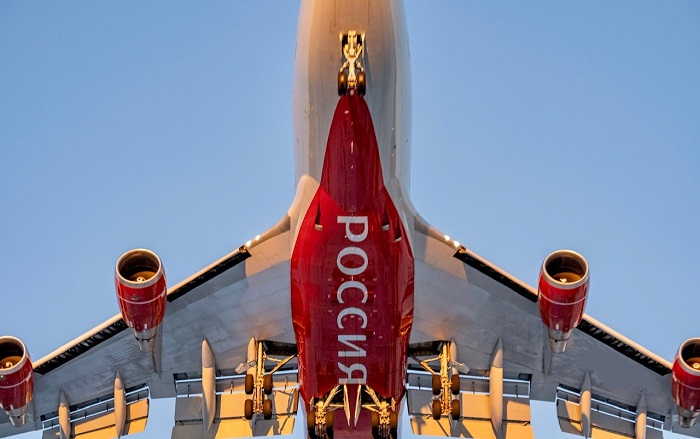 Rossiya Airlines (Aeroflot Group) has launched a large-scale flight program from Sochi International Airport. From April 7, flights will be operated as part of the regular schedule to the cities of Armenia, Egypt, Israel, Turkey and Uzbekistan….
Flights from Sochi will complement the airline's existing route network and will be of interest to passengers departing from Aeroflot Group's base airports in Moscow (Sheremetyevo), St. Petersburg and Krasnoyarsk. The flights will promote the development of interstate relations and open up new opportunities for the development of domestic business.
"The program is focused on transit passenger traffic and should contribute to the development of the transport infrastructure of the constituent entities of the Russian Federation, increasing the demand for transportation within the country and to friendly states. This encourages the airports where Aeroflot Group operates to develop and improve their services. We expect that the new routes will be attractive for different categories of passengers, interesting both for business trips and for travel," says Sergey Starikov, official representative of Rossiya Airlines.
Rossiya is the largest operator of domestically produced aircraft. The airline will operate international flights from Sochi on Superjet 100 aircraft presented in a two-class configuration. The total number of seats on board is 87, of which 12 are business class and 75 are economy class. At the moment, the airline has based seven Superjet 100 aircraft at the Sochi airport to carry out the program.
According to the schedule, flights from Sochi Airport will be operated on the following routes:
Armenia: Yerevan daily from April 8;
Egypt: Cairo daily from 7 April;
Israel: Tel Aviv daily from April 11;
Turkey: Istanbul 19 flights a week from April 7, Antalya twice a day from April 7, Bodrum daily from April 22, Dalaman four times a week from April 22;
Uzbekistan: Tashkent daily from April 8, Samarkand four times a week from April 8, Bukhara three times a week from April 7, Fergana three times a week from April 9, Urgench twice a week from April 15.