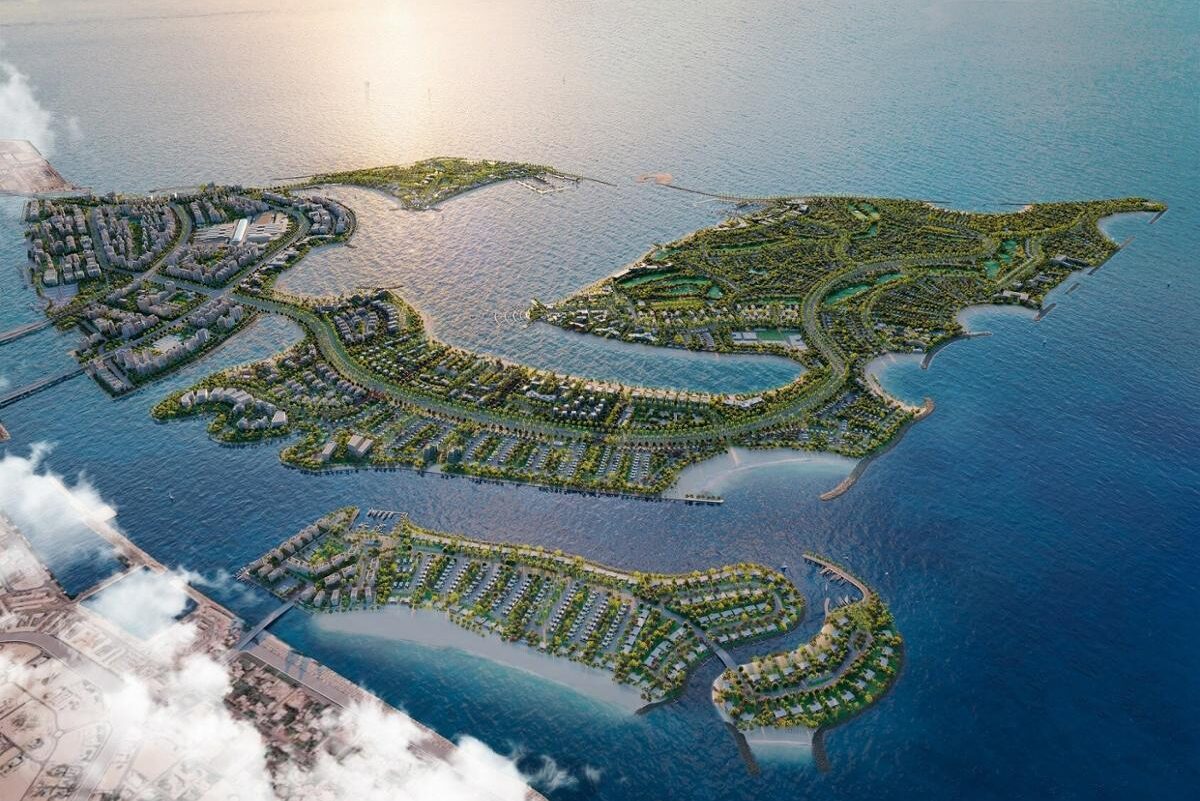 Dubai Islands by Nakheel
Nakheel has joined forces with Excelsior Real Estate to bring the renowned Rixos brand to the vibrant city of Dubai. This partnership will give rise to the splendid Rixos Dubai Islands, Hotel & Residences, a luxurious beachfront resort nestled in a tranquil cove.
A Beachfront Oasis in Dubai
Rixos Dubai Islands will be an epitome of opulence and exclusivity, boasting direct access to a pristine 700-meter beach. This lavish resort will offer a variety of beachfront accommodations and residences, making it an enticing destination for tourists and residents alike.
Among its many attractions, the resort will feature a signature Rixos spa and fitness center, inviting infinity pools, and communal residential lounges that promise a world-class leisure experience.
A Blend of Turkish Hospitality and Wellness
Rixos, an esteemed part of the Accor portfolio, is celebrated for its unique blend of traditional Turkish hospitality and exceptional spa offerings. Each Rixos hotel is centered around a wellness and spa facility that includes an authentic Turkish hammam. Here, guests can indulge in spa treatments, menus, and an ambiance inspired by the rich traditions of Turkish healing.
With a presence in 32 hotels across Montenegro, Turkey, the UAE, Egypt, Croatia, Qatar, Russia, and Kazakhstan, along with an ambitious development pipeline comprising 12 properties, Rixos is recognized as a global leader in luxury hospitality.
Dubai Islands: An Ambitious Vision
Nakheel's Rixos resort is a pivotal component of the expansive Dubai Islands mixed-use development project. Comprising five islands, this cluster is poised to accommodate over 80 resorts and hotels, catering to various preferences, from luxury and wellness resorts to boutique, family-friendly, and eco-conscious establishments.
Rasha Hasan, Chief Commercial Officer at Nakheel, emphasized the project's commitment to redefining waterfront living in Dubai. She stated, "By bringing the world-renowned Rixos brand to Dubai Islands, we're creating an exclusive family-friendly living environment that offers waterfront luxury living with a metropolitan feel."
This visionary collaboration between Nakheel and Excelsior Real Estate promises to elevate Dubai's hospitality landscape, providing visitors and residents with a haven of elegance and tranquility on the shores of Dubai Islands. As construction progresses, anticipation builds for the grand opening of Rixos Dubai Islands, a testament to the city's unwavering dedication to offering world-class experiences in the heart of the Middle East.