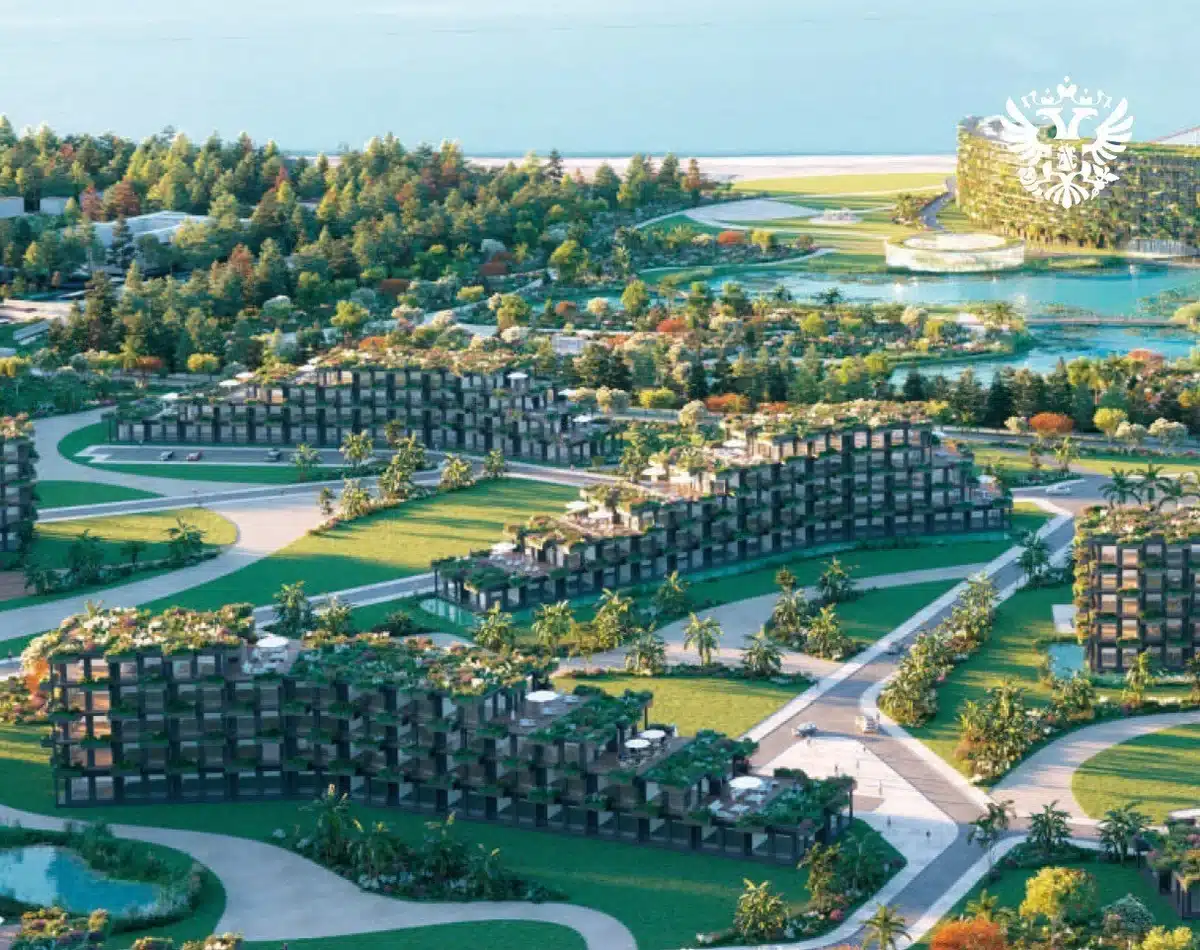 In 2026, Abkhazia plans to unveil a remarkable five-star hotel complex, the "Moscow-Resort," set in Pitsunda. Covering 46 hectares near a scenic lake and a preserved grove, this grand project aims to welcome approximately 200,000 tourists annually. With a diverse range of buildings, including two towers, a dedicated sports cluster, and spacious apartments and hotel rooms spanning 2,000 square meters, the complex will feature both a 5-star hotel and apartments, along with a 4-star hotel. Visitors will also have the opportunity to enjoy charming villas situated by the sea and lake.
This ambitious development adheres to the principles of sustainable, "green" construction, prioritizing minimal environmental impact through thoughtful material usage, energy efficiency, and integration with the existing ecosystem. Notably, the facades of all buildings will be transformed into vertical gardens, seamlessly blending with the natural landscape.
Representatives from ALEAN, the company overseeing the project, emphasize that a well-equipped infrastructure will enhance the appeal of the new complex, particularly during the off-season. Expectations include a variety of services, such as rejuvenating spa experiences and entertaining programs suitable for the entire family. Given that Abkhazia's external resort infrastructure is not as well-established as that of the Krasnodar Krai, the convenience of accessing a comprehensive range of amenities and entertainment without leaving the hotel premises takes on special significance.