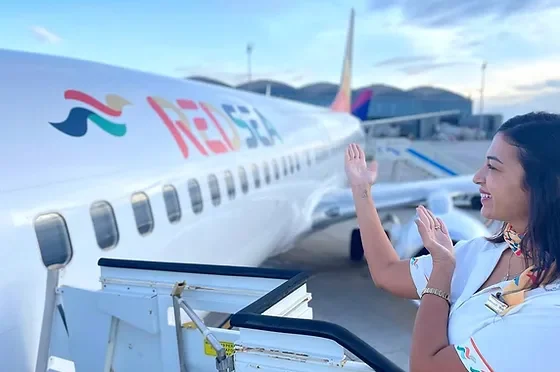 Red Sea Airlines has launched flights from Sheremetyevo Airport to Red Sea Resorts. Red Sea Airlines has begun operating flights on the popular tourist route "Sharm el-Sheikh – Moscow – Sharm el-Sheikh" from Sheremetyevo International Airport.
The airline operates flights twice a week, on Tuesdays (arrival time – 16:45 Moscow time, departure time – 17:45 Moscow time) and Fridays (arrival time – 08:25 Moscow time, departure time – 09:20 Moscow time) using a Boeing 737-800 aircraft.
The opening of Red Sea Airlines flights from Sheremetyevo to the popular Red Sea tourist destination will meet the existing demand for travel on this route, which is highly sought after by Russian tourists throughout the year.
The airline offers passengers the opportunity to explore the vibrant and colorful Sharm el-Sheikh, which attracts tourists from around the world with its variety of beaches, vibrant underwater world, and various cultural attractions.
Passengers of Red Sea Airlines are served at Sheremetyevo Airport's international Terminal C.