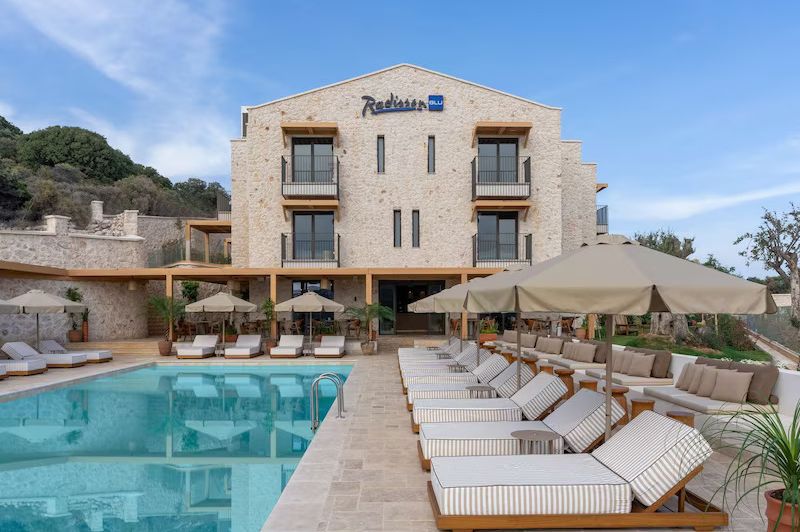 Radisson Hotel Group is delighted to announce the debut of Radisson Blu Hotel, Kaş, a magnificent addition to the Group's portfolio and its inaugural property in the picturesque Antalya region. This significant milestone represents a major stride towards the Group's goal of expanding its presence in Turkey to over 45 properties, offering travelers exceptional accommodation choices and unforgettable experiences.
Nestled in the heart of one of Turkey's most captivating coastal towns, Radisson Blu Hotel, Kaş enjoys a prime location on the Mediterranean coast, surrounded by breathtaking beaches. With its rich history, idyllic beaches, and natural wonders, Kaş presents an array of distinctive experiences that are sure to leave a lasting impression on visitors. Guests can immerse themselves in the vibrant marine life of Akvaryum Bay, an ideal spot for swimming, snorkeling, and diving lessons, or embark on a delightful boat tour to Kekova.
The renowned Kaputaş Beach, one of Turkey's most famous beaches, offers a perfect setting for a relaxing day, while the picturesque island of Meis is just a convenient 30-minute ferry ride from Kas. History enthusiasts can explore the ancient city of Patara, which showcases historical ruins dating back to 100 AD, including a Roman theater, triumphal arches, and stone columns. Furthermore, guests can enjoy leisurely walks along the Carian Trail and Lycian Way, visit the renowned King's Tomb, or delve into the wonders of the Antiphellus Ancient City.
Radisson Blu Hotel, Kaş presents 50 charming rooms and suites with a Mediterranean-inspired design, featuring pastel colors and handmade stone floor tiles. These accommodations offer garden or sea views, along with the option of a balcony or a private pool. Guests can easily access the nearby beach, just 800 meters away, using the complimentary shuttle service, which also provides free towels, sunbeds, and umbrellas. The hotel boasts an array of culinary experiences at its à la carte restaurant, Zeugma, serving delightful breakfast and dinner options inspired by local Turkish cuisine. The menu showcases mouthwatering dishes such as Grilled Beef Tenderloin Medallion and Turkish Delight Iskender Kebab. At Terasu'shi Restaurant, guests can indulge in the exotic flavors of classical Asian cuisine, including captivating sushi shows and dishes like Salmon with Teriyaki Sauce and Fried Beef Noodle. Ares Bar offers a comfortable and sophisticated setting to unwind and enjoy a wide selection of drinks, with its captivating pastel colors, ample seating, and local touches. For ultimate relaxation, guests can indulge in a range of treatments at the Pur Well Massage & Therapy Center, which offers classic massages, aromatherapy, skincare, and special therapy packages.
Yilmaz Yildirimlar, Area Senior Vice President, Central & Eastern Europe, Russia, and Turkey at Radisson Hotel Group, expresses his enthusiasm about expanding their presence in Turkey with the opening of Radisson Blu Hotel, Kaş as their first property in the beautiful and historic Antalya region. He emphasizes their commitment to providing guests with memorable experiences that showcase Turkey's natural beauty and rich cultural heritage. The property offers the perfect destination for travelers seeking a serene getaway and access to some of Turkey's most sought-after attractions.
Ümit Tibukoğlu, General Manager of Radisson Blu Hotel, Kaş, expresses great pleasure in opening the first Radisson Blu hotel in the stunning Antalya Kaş region. The dedicated team is excited to extend their signature hospitality and create unforgettable experiences for all guests.
Radisson Blu Hotel, Kaş is conveniently located 148 km away from Dalaman Airport and 205 km away from Antalya Airport. Guests can also utilize the nearby bus stops.