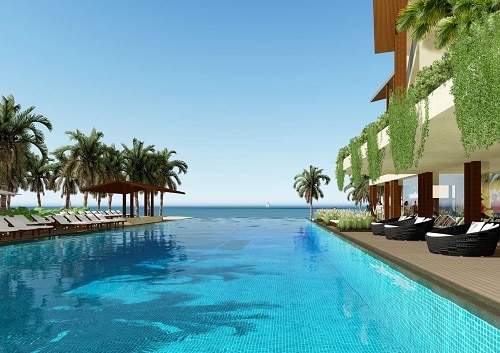 The first direct flight from Russia to Vietnam after the lifting of pandemic restrictions arrived in Hanoi on Sunday. The flight was operated by IrAero airline on the Irkutsk – Hanoi route using a Superjet 100 aircraft. This information was reported by TASS.
"The aircraft landed at Noi Bai International Airport at 23:35 local time (19:35 Moscow time)," said Sergei Krupnov, Deputy CEO of IrAero. There were 84 passengers on board the flight to Hanoi, including 26 Vietnamese citizens. The return flight is expected to depart with 91 passengers, including 30 Vietnamese citizens.
"This is the first direct flight to Vietnam from Russia after air travel between our countries was interrupted due to the COVID-19 pandemic. It is not a charter flight, but a regular passenger flight where passengers are provided with hot meals and can easily purchase tickets," said the deputy head of the airline.
During the first month, IrAero will operate one weekly flight on the Irkutsk – Hanoi – Irkutsk route on Sundays, and then an additional flight will be added on Fridays. In addition to this, the airline plans to open flights to the Vietnamese resort city of Nha Trang from Irkutsk, Krasnoyarsk, Khabarovsk, and Vladivostok. "We have already obtained approval from the aviation authorities of Vietnam to operate flights to Cam Ranh Airport on Superjet 100 aircraft, and organizational and preparatory work is underway," said the deputy director of IrAero.
The Russian airline Azimut has operated the first direct flight from Moscow to Tbilisi after a four-year hiatus.