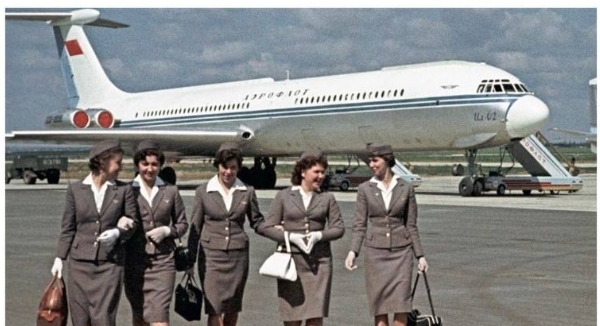 On June 15, Aeroflot will operate a soviet retro flight on the Moscow – Saint Petersburg – Moscow route. Passengers will have an unforgettable experience and immerse themselves in the atmosphere of air travel from the 70s and 80s. Details recreated based on historical materials in the style of those times, from the retro-themed check-in at Sheremetyevo Airport to the onboard drinks and meals, will help passengers "travel back in time."
The cabin crew will welcome and serve passengers dressed in retro uniforms recreated based on historical samples. All travelers onboard will receive commemorative badges.
The series of retro flights in the style of the 70s and 80s of the last century is dedicated to the 100th anniversary of the airline. The first flight took place on March 20 on the Moscow – Sochi – Moscow route. Several more retro flights on domestic routes are planned until the end of 2023. Passengers who complete three or more flights on different retro routes will receive a surprise gift from Aeroflot.
The dates of upcoming retro flights will be announced on Aeroflot's official Telegram channel. Tickets can be purchased on the airline's website and mobile app. Retro flights will be marked with a special icon.