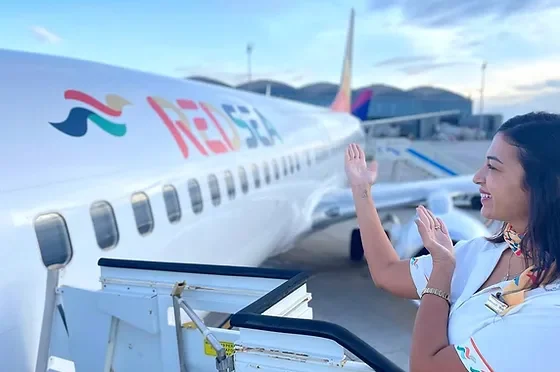 A new airline, Red Sea Airlines, will start operating flights to Moscow from Egypt. These flights will be operated during the summer and winter seasons on behalf of the tour operator "Intourist." Starting on June 16th, the tour operator will launch its charter program to Sharm el-Sheikh from Moscow, using aircraft from the Egyptian carrier Red Sea Airlines.
Red Sea Airlines is a new airline established in 2021 and based in Cairo. Its fleet consists of two Boeing 737-800 aircraft with a seating capacity of 186. The airline operates both regular and charter flights, and its route history includes destinations such as Slovakia, Poland, Kyrgyzstan, Uzbekistan, Paris, and Copenhagen, in addition to Russia.
The charter program by Intourist on Red Sea Airlines is scheduled to run from June 16, 2023, to June 24, 2024, covering both the summer and high winter seasons. The charter flights will depart from and arrive at Sheremetyevo Airport (Terminal C) in Moscow, with a frequency of two flights per week on Tuesdays and Fridays.
Passengers are entitled to a free baggage allowance of 20 kg and a hand luggage limit of up to 5 kg. However, no onboard meals will be provided. Initially, Red Sea Airlines will operate charter flights only from Moscow. Still, there are plans to increase the frequency to five flights per week in July and expand the program to include flights from other major Russian cities, according to Intourist's press service.