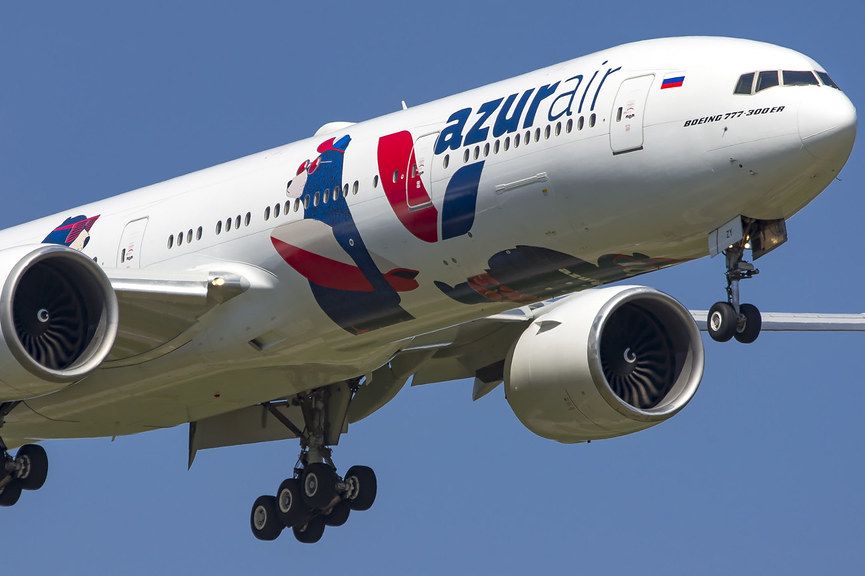 Azur Air Ukraine now operating under the new name Skyline Express to avoid association with its Russian namesake, has resumed flights to resort destinations from Europe. After a year-long hiatus, Azur Air Ukraine, recently renamed Skyline Express, has resumed flights.
Operating under the new name, the airline has started flights from Europe to resort destinations using a recently acquired Boeing 757-300 aircraft with the registration UR-SLE.
On May 26, 2023, Flightradar24 recorded flights of this airline between Katowice, Warsaw, and the Bulgarian seaside resort of Burgas.
Azur Air Ukraine changed its name to Skyline Express in March 2023. The airline is affiliated with the tour operator Anex Tour, which actively operates in the Russian and Ukrainian markets.
Azur Air Ukraine was named "Utair-Ukraine" and operated as a subsidiary of the Russian airline "Utair" back in 2015 when was acquired by structures of Anex Tour and renamed Azur Air Ukraine.
Currently, Azur Air continues its operations in Russia, flying to Turkey, despite being included in the U.S. sanctions list.