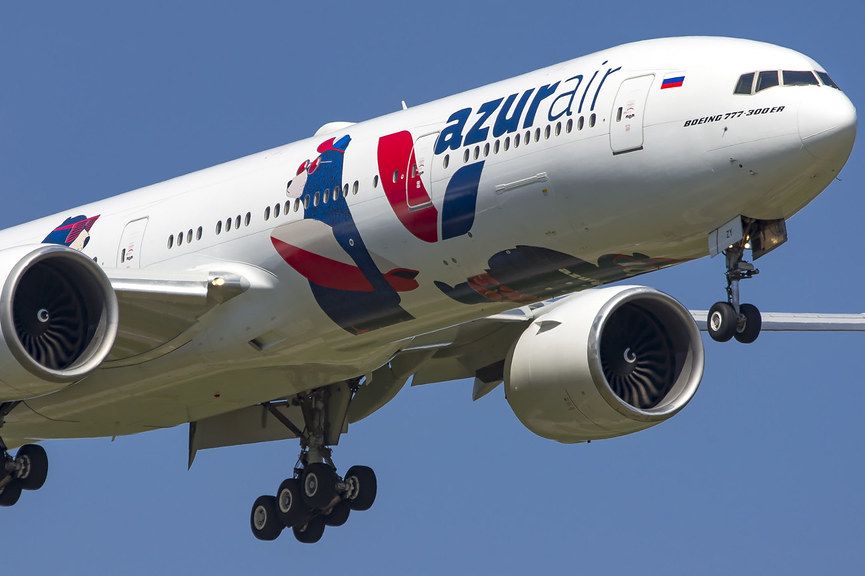 Airline AZUR air will start operating charter flights to Bodrum, Turkey, from June 6, according to the press service of Ufa International Airport JSC. "Flights to Bodrum will be carried out on Boeing 757-200 aircraft with a capacity of up to 238 seats, once every 10 days," the statement said.
The airport's press service clarified to Interfax that "the airline is resuming flights on the Ufa-Bodrum route after a break."
According to the online flight schedule, AZUR air currently operates flights from Ufa to Antalya. For these flights, the carrier uses Boeing 767-300 aircraft with a capacity of up to 336 seats, three times a week.
According to the airline, in the summer season of 2023, AZUR air will operate charter flights from 11 cities in Russia, from Moscow to Vladivostok, to international destinations. Flight programs for Russian tourists have been arranged to Egypt, Turkey, and Thailand. During the peak period, up to 130 flights per week are planned.
AZUR air operates flights on behalf of tour operators, with Anex Tour being a strategic partner, and the company is affiliated with LLC "Van2Fly". As reported, in 2022, AZUR air carried 2.1 million passengers (down 43% year-on-year), and the plan for 2023 is to carry 2.3 million passengers (up 10% year-on-year).
Ufa Airport serves over 60 Russian and international airlines, with two runways and a modernized airfield. The total area of the terminal complex exceeds 46,000 square meters, with a capacity of 2,000 people per hour and nine "contact" boarding gates with telescopic ramps. The airport has more than 40 airline partners. Bashkortostan is the sole owner of 100% of the shares.
Azur Air Ukraine now operating under the new name Skyline Express to avoid association with its Russian namesake, has resumed flights to resort destinations from Europe. After a year-long hiatus, Azur Air Ukraine, recently renamed Skyline Express, has resumed flights.