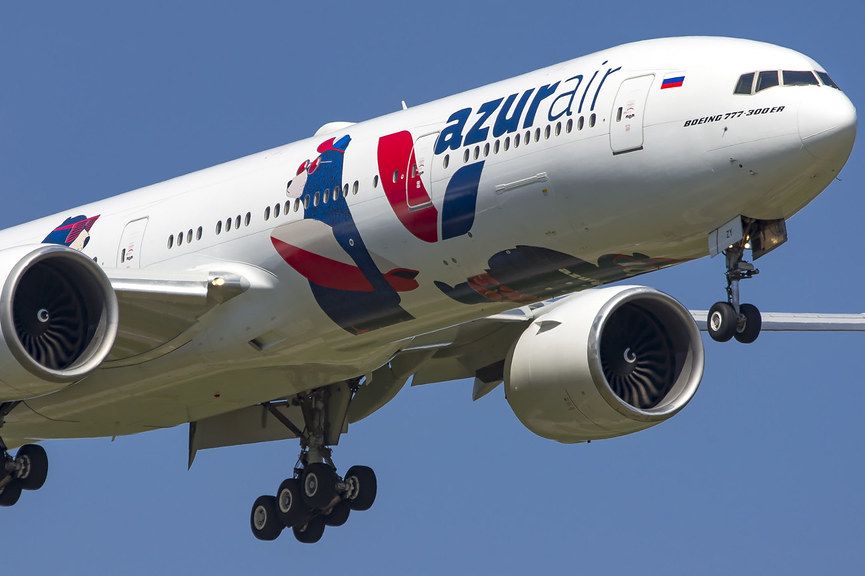 Azur Air has been forced to reduce its flight program as it is unable to export aircraft engines from Russia for repairs.
Azur Air has been unable to send aircraft engines for repair for the past four months. The reason is the lack of permission to export them abroad.
In order to ensure national security and the uninterrupted functioning of key sectors of the economy under external sanction pressure, the government imposed a ban last spring on the export of certain foreign goods from Russia, including airplanes, aircraft engines, and spare parts.
Exporting these goods is possible with permission from the Ministry of Transport. However, the ministry has been withholding permission from Azur Air for several months without providing any explanation.
As of today, the airline has accumulated seven engines for which export permission has been requested, resulting in their suspension from the operation. These engines belong to Boeing 757 and B767 aircraft, of which Azur Air has ten in its fleet. According to a source, the repair of these engines can only be done abroad since it is not available in Russia.
Due to the lack of serviceable engines, only one aircraft has been grounded on the tarmac at Vnukovo Airport so far – a Boeing 767 with registration number RA-73032, which ceased operations on April 8.
As a result, Azur Air's active fleet has been reduced to 13 aircraft. Currently, out of their 22 aircraft, only eight B757 and five B767 are operational. However, the airline had planned a summer flight program with 130 weekly flights from 11 cities in Russia to Egypt, Turkey, and Thailand, which was designed for 14 aircraft. Consequently, the program had to be significantly reduced.