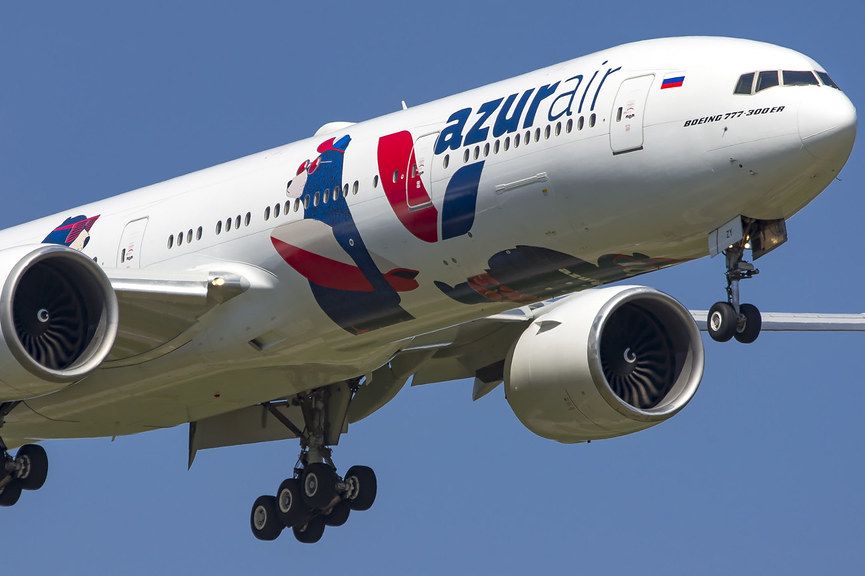 Azur Air will fire over 130 pilots and flight attendants. The largest Russian charter airline, Azur Air, has begun the process of liquidating its branch in St. Petersburg. The order for this was signed by the CEO of the airline, Evgeny Korolyov, at the end of May.
The closure of the St. Petersburg branch entails the reduction of the entire workforce there, including 108 flight attendants and 23 pilots. This accounts for 12% of the total number of cabin crew members (approximately 900 people) and flight crews (over 200) at Azur Air. According to one of the airline's employees, the staff is currently being informed about the order and notified of the redundancies.
It should be noted that the liquidation does not involve transferring employees to other Azur Air divisions since they are fully staffed and there are no vacant positions. The airline has promised to fulfill all obligations stipulated by Russian legislation to the pilots and flight attendants affected by the downsizing.
The decision to liquidate the St. Petersburg branch of Azur Air was made due to a reduction in the aircraft fleet caused by sanctions against the Russian aviation industry, including restrictions on international flights, as stated in Evgeny Korolyov's order.
Last spring, the company lost nearly 35% of its aircraft due to sanctions. Eleven planes were arrested at foreign airports. Out of the remaining 22 aircraft in the fleet, only 13 (eight Boeing 757s and five Boeing 767s) are in operation, while the others are unable to perform international flights. Additionally, Azur Air's current business model does not include domestic flights within Russia.
The flight program from St. Petersburg in the current and upcoming seasons does not justify maintaining a separate flight squad there, as there is simply no longer a production need for it, according to an employee of the airline. He mentioned that flights from Pulkovo Airport are operated with low frequency and are supported by crews from other branches, primarily the Moscow branch. The management of Azur Air currently has no plans to close other branches (in Moscow, Yekaterinburg, Novosibirsk, and Krasnoyarsk), according to the company's spokesperson.
Airline AZUR air will start operating charter flights to Bodrum, Turkey, from June 6, according to the press service of Ufa International Airport JSC.