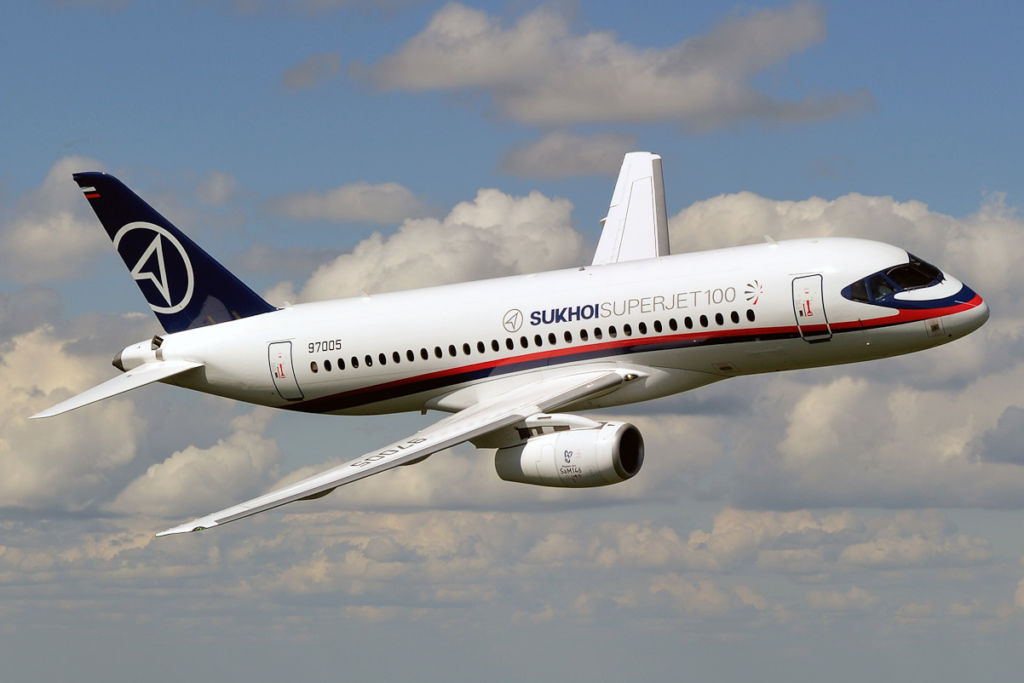 Russia didn't receive spark plugs for Russian Superjet 100 aircraft.
Part of the Superjet 100 aircraft fleet may be temporarily grounded in Russia due to the end of stocks of American spark plugs for Russian-French SaM-146 engines and the slow process of their its substitution.
Last spring, the manufacturer of SaM-146 engines for SSJ-100 aircraft, the PowerJet company, due to the EU sanctions, stopped supplying and supporting its power plants in Russia, suspended their repairs, and stopped supplying spare parts and consumables to the Russian Federation.
Among them are spark plugs, which were produced by the American company Unision Industries for SaM-146 engines for PowerJet. Direct purchases from her and deliveries are also not possible now due to sanctions. Over the past 11 months, UEC-Saturn has been supplying airlines with spark plugs from its stock. But now it's over. There is nowhere else to get them – none of the suppliers can supply American candles for SaM-146, and there are no alternatives on the market yet.
PowerJet has recommended that Superjet 100 operators replace their spark plugs every 1,000 flight cycles. In practice, one candle is enough for 2-3 thousand cycles, after which they fail due to erosion and wear of the central electrode and semiconductor.
To date, there are no spark plugs for SaM-146 engines, neither Russian nor American. Airlines indicate that because of this, they have high risks of flight delays, a decrease in the intensity of flights on Superjet 100 aircraft, a stoppage of part of the fleet in the near future and a gradual complete cessation of flights of all Superjet 100.