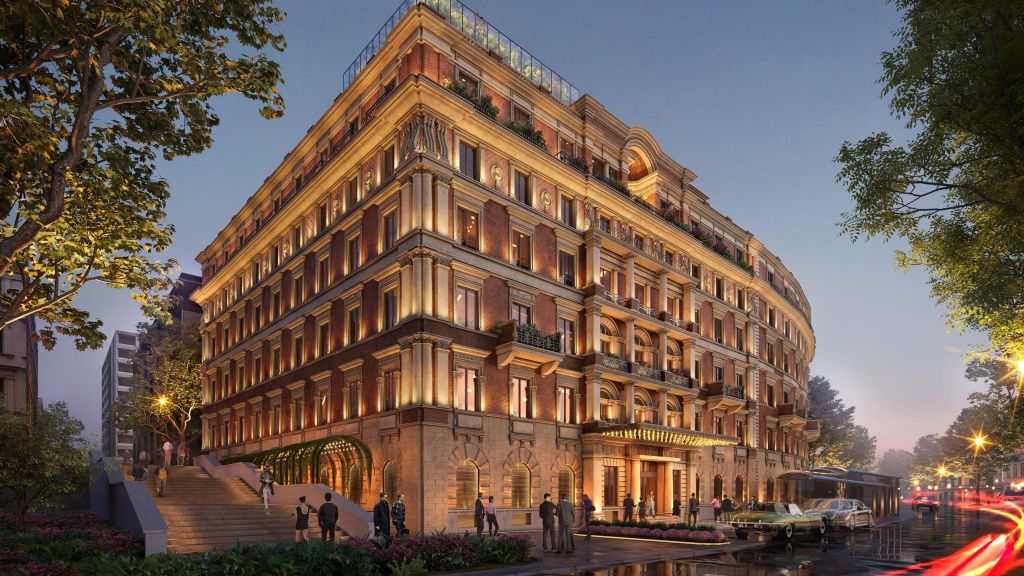 InterContinental Rome Ambasciatori Palace joins IHG Hotels & Resorts' growing luxury & lifestyle portfolio, refining elegance and romance in the Italian capital.
Nestled within one of Rome's most iconic streets where La Dolce Vita began, Via Veneto, the hotel embodies the glamour and style synonymous with the city and is steeped in history.
InterContinental Rome Ambasciatori Palace bears the signature of renowned Italian architect Carlo Busiri Vici, occupying a landmark building originally constructed in 1900 to host ambassadors staying in Rome, before serving as the American Embassy Library in 1946. The hotel's design borrows from the Renaissance's classic architectural elements, gables, and columns, to create symmetrical elegant shapes and the interiors reflect meticulous attention to detail. They provide the hotel with that "fin de siècle" elegance creating a space which is theatrical yet perfectly captured by the concept of discreet luxury.
InterContinental Rome Ambasciatori Palace will offer 160 rooms and luxury suites in a style that combine neo-classical details with chic contemporary design. Residential in nature, the hotel is just a short walk away from some of Rome's most iconic landmarks, including the Trevi Fountain, the Spanish Steps, and the Pantheon, the hotel's central location makes it an ideal base all travellers looking to explore the rich history, culture, and art that Rome has to offer.
InterContinental Rome Ambasciatori is the latest addition to the prestigious InterContinental brand, building on its longstanding heritage, InterContinental Hotels & Resorts continues to refine luxury hospitality and is poised to open more than 30 hotels in the next two years.