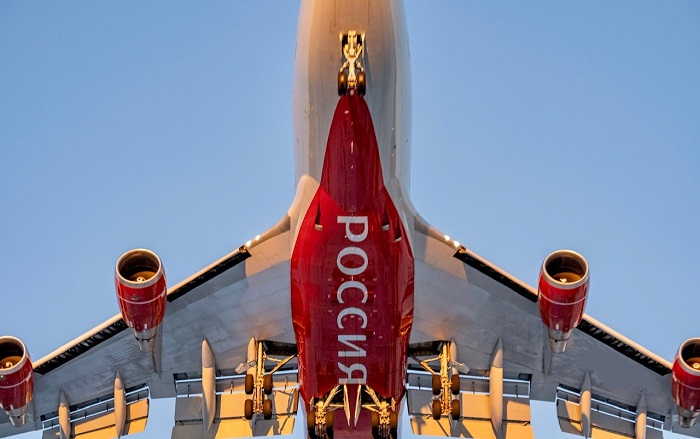 Rossiya Airlines has transferred all of its operating aircraft to Russian jurisdiction. All procedures are carried out in accordance with the Russian aviation legislation. Receipt of Russian airworthiness certificates will allow the airline to continue using the fleet of foreign-made aircraft under the national flag of the country in order to organize uninterrupted air service to remote regions. There are 125 aircraft of Rossiya Airlines in the Russian aircraft register.
Among Russian airlines, Rossiya continues to be the largest operator of domestically produced aircraft, with 68 Super Jet 100 aircraft in the fleet. To minimize the risk of disruption of the flight program when performing flights to foreign countries on these routes, aircraft entered in the Russian aircraft register and owned by Russian leasing companies will be used.
Rossiya Airlines aircraft have all the necessary on-board documentation approved by an authorized body in the field of civil aviation of the Russian Federation. The aircraft of Rossiya meet the airworthiness standards and are regularly serviced within the prescribed time limits. Only qualified and certified personnel are employed to perform technical work.
Safe operation of aircraft and passenger safety are top priorities for Rossiya Airlines. Previously, the technical unit of Rossiya Airlines in St. Petersburg received an extended FAP-285 certificate from the Federal Air Transport Agency for performing maintenance of foreign-made aircraft registered in the state register of the Russian Federation. The updated certificate applies to Boeing and Airbus airliners to carry out maintenance of a wide range of aircraft components, as well as to perform new types of work on operational and periodic maintenance.