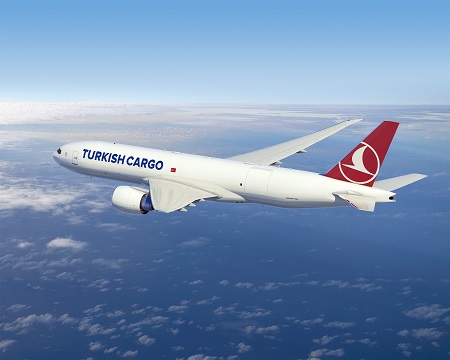 Seattle-Tacoma International Airport (SEA) will soon welcome Turkish Airlines with nonstop service to Istanbul (IST) on May 27, 2022.
Turkish Airlines' announcement is a significant milestone in SEA's ongoing recovery from the pandemic, reflecting the region's resilience and continued economic dynamism. Istanbul is one of the world's most historic cities, and Turkish Airlines flies to more countries than any other airline in the world from its Istanbul hub, providing valuable links to five continents for business and leisure travelers in the Pacific Northwest.
"The Seattle area is one of the most diverse regions in the country, with over a quarter of our residents foreign-born," said Lance Lyttle, SEA Airport Managing Director. "Turkish Airlines expands connections for our travelers to destinations throughout Africa, Asia, Europe, and the Middle East. On top of that, Istanbul is an exciting city and a must-visit on any traveler's bucket list."
Turkish Airlines will begin SEA service with four weekly flights (Monday, Wednesday, Friday, and Sunday) using a 300-seat Boeing 787-9. SEA will be the airline's 334th destination in 128 countries and its 12th destination in the United States. Straddling Europe and Asia, Istanbul is the only city in the world to be located on two continents and has been a crossroads of cultures for over two thousand years.
On the new gateway, Turkish Airlines Chairman of the Board and the Executive Committee, Prof. Dr. Ahmet Bolat, stated: "We are pleased to open our new Seattle gateway, the first in the Pacific Northwest, as we continue to expand our U.S. presence and global route network. We invite Seattle to connect with the world with Turkish Airlines' world-class service, award-winning cuisine, and world-famous Turkish hospitality. We are sure that each experience would be another unmatched discovery for them."
International Service at SEA
Turkish Airlines is the fifth new international carrier to announce service to SEA since the start of the pandemic. Qatar (Doha) and WestJet (Calgary) began service in 2021, while Finnair begins service to Helsinki in June 2022 and Air Tahiti Nui launches in October 2022.
Overall, 37 international services are in operation at SEA, providing nonstop flights to 23 unique international destinations.
Inbound travelers will enjoy the soon-to-be-open new International Arrivals Facility, the most complex capital development project in the history of SEA airport. The IAF will dramatically improve connection time, efficiency, and service to millions of annual international travelers. The facility will increase the number of baggage carousels and gates capable of serving international wide-body airplanes, as well as greatly expand passenger throughput capacity.
Turkish Airlines added one daily flight to Istanbul from Pulkovo Airport. The number of carrier flights per day will increase to three.