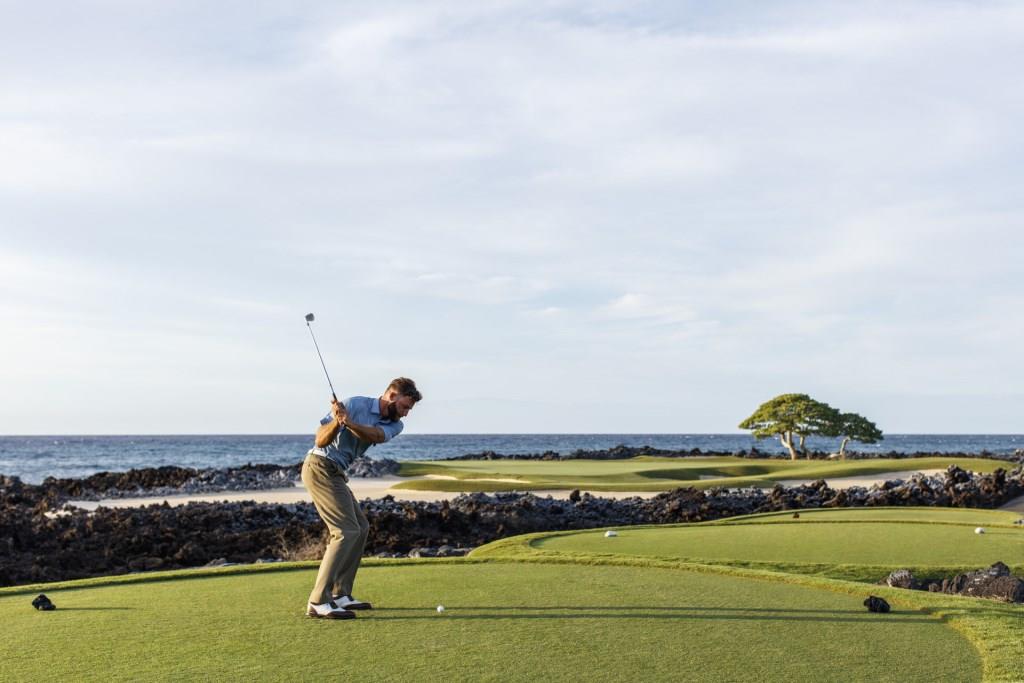 The best sports stars are choosing to travel with VistaJet, the first and only global business aviation company. Ahead of The 2022 Masters Tournament commencing this week, Champion male golfer, Jon Rahm, is officially unveiled as a VistaJet Program Member and Brand Ambassador. The announcement comes at a time when demand for safe, reliable, and conscious travel solutions has become a top priority for clients around the world.
The Champion, opted into VistaJet's carbon offset program, shares why he chose the brand over any other way of flying — inspiring and connecting with like-minded Members and golf enthusiasts around the world. VistaJet's new golf program, exclusive to Members, grants access to bespoke courses and event experiences across the globe.
Partners in excellence — Jon Rahm and VistaJet
A previous fractional jet owner, Jon Rahm became a VistaJet Program Member in 2021 to support his quest for even greater success professionally and personally saying, "fractional simply doesn't offer this level of flexibility".
Flying VistaJet eliminates risk and limitations that come with ownership, ensuring its Members can fly with guaranteed availability in as little as 24 hours' notice, anywhere, anytime.
Jon has flown on a range of VistaJet aircraft including the Challenger 350 and Global 6000, and has been one of a limited few to experience the record-breaking Global 7500 jet. Having flown the jet to a tournament in Spain he said "after flying VistaJet's Global 7500 it's hard to fly anything else — nothing else is comparable, to be honest. I felt like I had a house in the air — I slept a solid eight hours, easily. It was the only time I've ever flown over the Atlantic with such a big-time zone change and never had any jet lag".
Whether flying for a tournament, with friends or family, Jon has also benefited from VistaJet's consistently exceptional service. The brand is one of the only providers to have a Cabin Hostess on every flight, including super-midsize jets. Trained by the best institutions, including the British Butler Institute, WSET, Norland College, and more, VistaJet prides itself on providing a service in the air that is unparalleled and personal.
"The amount of work the VistaJet crew has done for us is beyond. They consider things that most would overlook. And knowing that every single Cabin Hostess on board is trained to take care of kids is amazing! We trust them."
Ahead of the first race in Bahrain, VistaJet announces a fourth year as Scuderia Ferrari's partner, helping the team to enjoy a safe and seamless flying experience as they travel around the world to compete in the 2022 Formula One season.