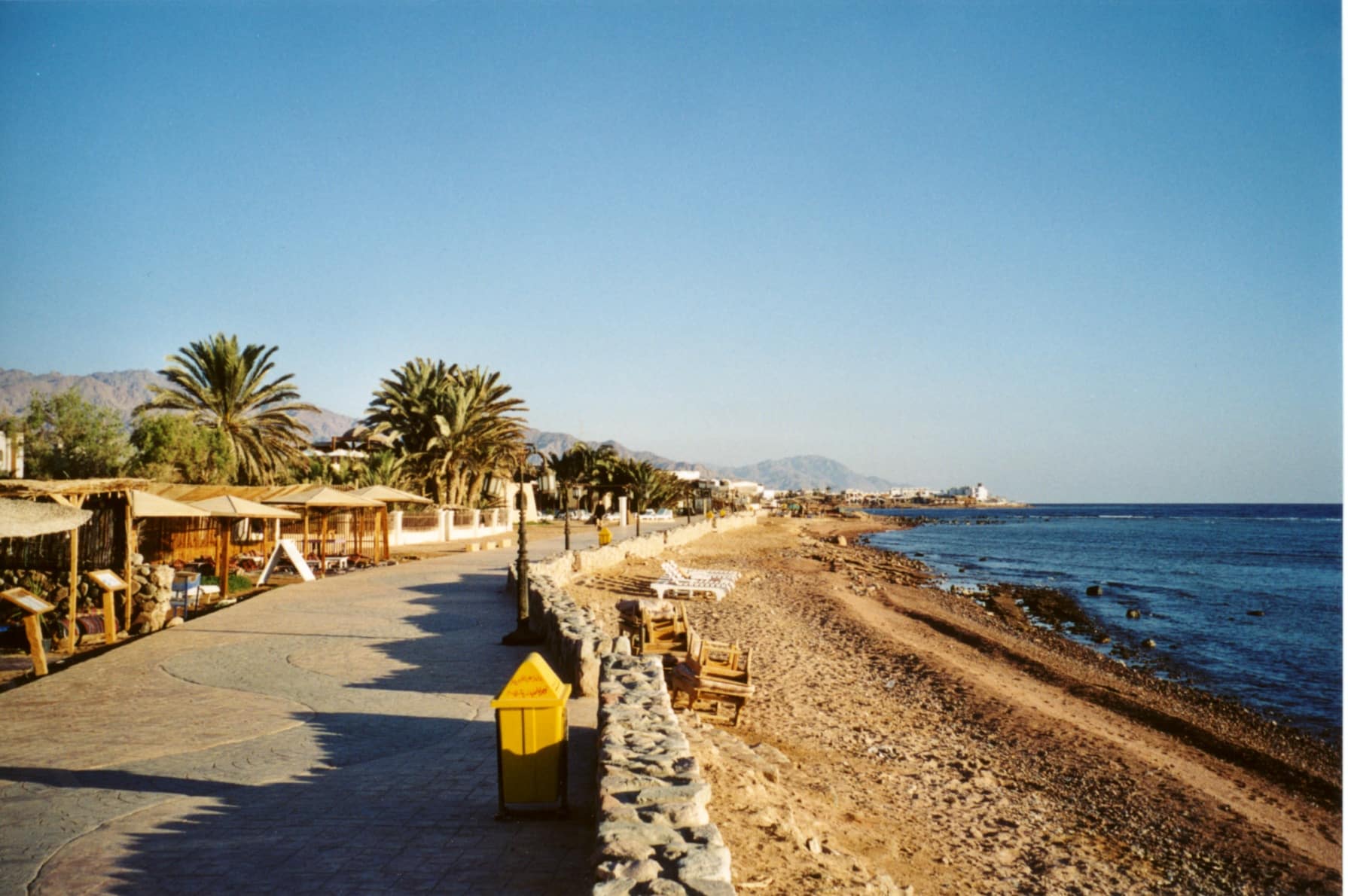 One of the beaches in the resort town of Dahab on the Red Sea in Egypt has been temporarily closed after a local Egyptian woman was attacked by a shark while swimming, as reported by local media.
"Egypt's Minister of Environment, Yasmin Fuad, announced the closure of one of Dahab's beaches on Wednesday following a shark attack on an Egyptian woman," reports stated.
The woman, who was bitten on the arm by the shark, has been hospitalized.
"After assessing the condition of the victim, medical authorities have reported that her health is stable. She has received all necessary medical attention, and her condition is being closely monitored," the statement read.
Minister Fuad has also instructed a working group within the South Sinai Protectorate to urgently form another task force to determine the reasons behind the shark attack.
According to reports in Egyptian media, a month ago, a shark was spotted not far from Dahab's coastline, leading to a temporary ban on swimming and water activities. The shark was estimated to be approximately two meters long, but authorities were unable to identify its species or capture it, despite conducting a search operation.
At that time, Mohamed Salem, the head of the Nature Conservation Agency at Egypt's Ministry of Environment, explained that some sharks inhabit the coral reefs along the Red Sea coastline. Therefore, sharks in proximity to the shore are considered a normal occurrence and do not necessarily pose a threat to swimmers.
In early June, off the coast of the resort town of Hurghada, a shark attacked a Russian snorkeler. Sadly, the individual succumbed to severe injuries sustained during the attack.