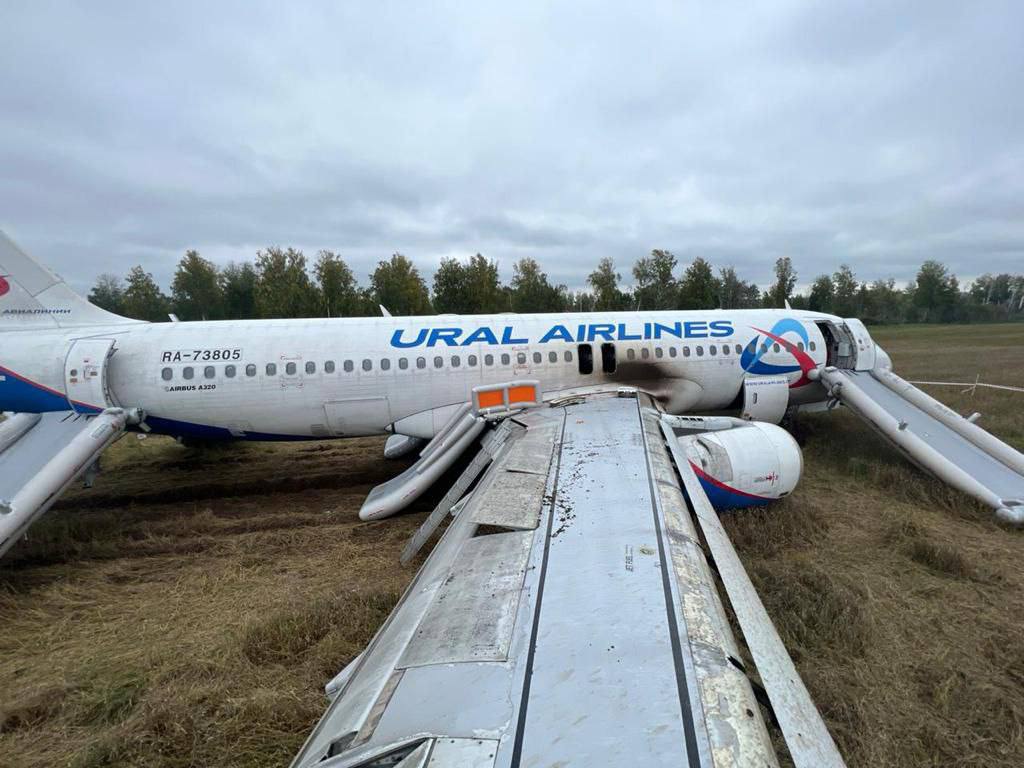 In a harrowing morning incident, a Ural Airlines Airbus A320 (registration RA-73805) was forced to make an emergency landing in a field in the Novosibirsk region. The flight, which was en route from Sochi to Omsk, had 167 passengers on board, including 23 children, along with a crew of six.
The emergency unfolded during the aircraft's approach to Omsk, as the flight crew reported a loss of hydraulics. In response to the critical situation, the captain of the aircraft made a quick decision to divert to the alternate Tolmachevo Airport in Novosibirsk. Approximately 40 minutes later, the situation took a dire turn when the captain issued a distress signal due to critically low fuel, with only 46 minutes of fuel remaining. He informed air traffic controllers of his intention to perform a forced landing on a suitable area from the air.
With just 20 minutes to spare, the skilled crew successfully executed an emergency landing in a wheat field, approximately 10 kilometers south of Ubinisk, near the village of Kamenka. Fortunately, despite the gravity of the situation, there were no casualties reported among the passengers or crew.
Following the landing, medical teams from Novosibirsk's Ministry of Health were dispatched to the scene. Two passengers were sent for X-rays due to injuries sustained during the landing, while two others received on-site medical attention. One passenger experienced elevated blood pressure, while another suffered an asthma attack.
Authorities are now conducting an investigation to determine the cause of the hydraulics failure and the low fuel situation, as passenger safety remains paramount in the aviation industry.