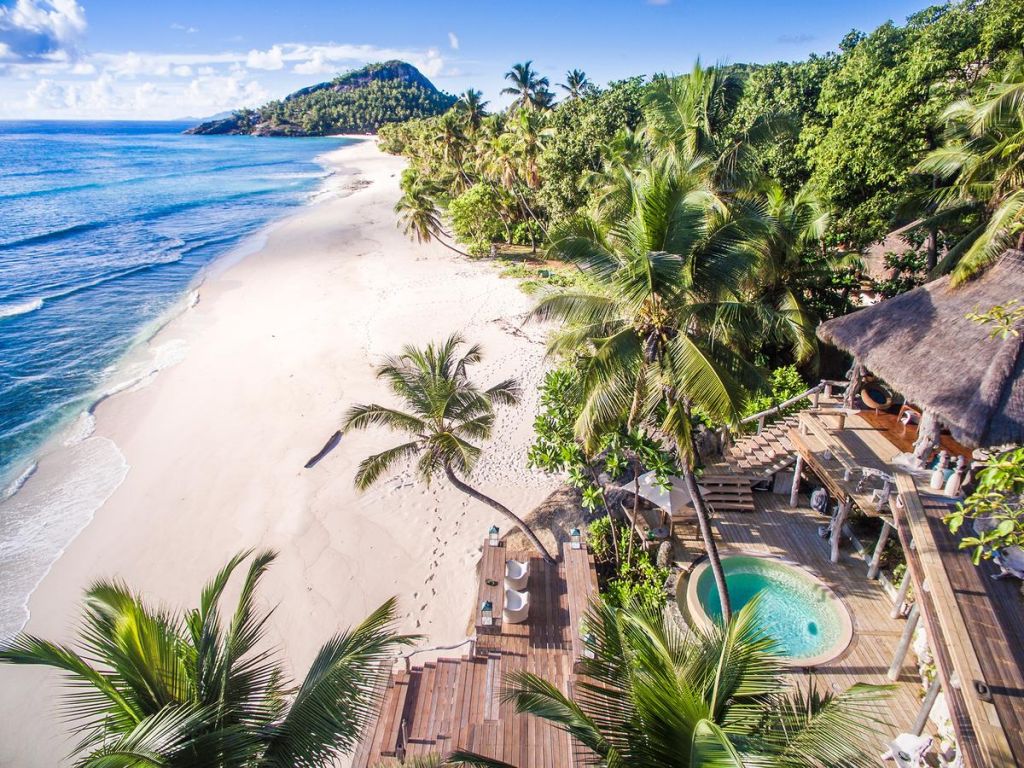 In a recent interview, Bernadette Villemain, the Chief Marketing Officer of the Seychelles Ministry of Tourism, shed light on the pivotal role of the Russian market in her country. She discussed the increasing number of Russian tourists visiting Seychelles, their spending behavior, favorite hotels, and offered insights into the upcoming winter plans and 2023 tourism forecasts.
"Mrs. Villemain, as we approach the autumn of 2023, could you share the results of the Russian tourism influx to Seychelles? Are you satisfied with the current dynamics?"
"With pleasure, we can affirm that the Russian tourist flow to our islands is on the rise.
According to our statistics, from January 1st to August 27th, Seychelles welcomed 26,041 Russian tourists. This represents a remarkable 39% increase compared to the same period last year, and it's worth noting that 2022 was a strong year for arrivals from all markets.
Overall, for the first eight months of this year, the European region (which includes Russia) accounted for 71% of Seychelles' tourists. Within Europe, three key entry markets for us are Germany, France, and Russia.
For many years, Russia has consistently been in the top five source markets for us, but this year, as of the end of summer, it has secured a solid third place with only a slight gap from the leaders. Currently, Russian tourists make up 11% of the total number of foreign visitors and 16% of all arrivals from the European region.
The average spending per tourist in Seychelles (without distinguishing nationalities) is $2,662 per trip. Russian tourists, on average, spend more than many others.
Russians are enthusiastic spenders not only within hotels but also on local products, excursions, additional hotel services, and other purchases. We have not encountered payment issues with Russian guests; they come either with cash or Visa and Mastercard cards issued by non-Russian banks (and there are many of those).
Undoubtedly, Russian guests are highly valuable to Seychelles as 'quality' tourists in terms of spending. Additionally, Russian tourists are known for their loyalty. Most Russian visitors to Seychelles prefer high-end hotels, often from internationally recognized brands they are familiar with from other countries.
Among the top preferences of Russians are hotel brands like Four Seasons, Hilton, Anantara, Six Senses, Raffles, and even hotels from the Mauritian chain Constance.
I must highlight the special affinity that Russians have for the 'one island – one hotel' concept with accommodation in private villas. Bright examples include Fregate and North Island, and this style of vacation is very popular among Russian tourists.
Finally, a relatively small percentage of Russian guests in Seychelles opt for budget-friendly yet high-quality boutique hotels.
Russia has a significant advantage over many of our other key markets, which is direct flights. Nothing fosters tourism growth like direct flights, enabling strategic development.
Among all our key entry markets, Seychelles currently has direct flights to Mahe year-round only from Russia (with an increase in frequency during the winter), Germany, and Switzerland, but these are seasonal."
"We anticipate that by the end of 2023, the Russian tourist influx to Seychelles will undoubtedly surpass last year's figures (30,573 visits) and quite possibly exceed the records set in 2021 (31,392 Russian visits). We are currently on track to achieve a new historical record, and the only question now is how much we will surpass last year's numbers. Furthermore, we have plans to open hotels from Cheval Blanc (LHS Group), Waldorf Astoria (following the 'one island – one hotel' concept), Canopy, and several individual villa properties."