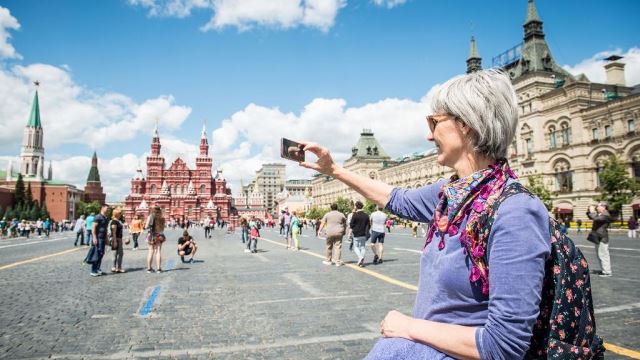 Some travel destinations have become so popular that they are inundated with tourists. However, local residents are far from thrilled about this situation. With more tourists come more litter, noise, and overcrowded beaches, prompting the consideration of radical measures to curb the influx of visitors.
Hallstatt, Austria, Contemplates an Entrance Fee
In the idyllic Austrian town of Hallstatt, home to a mere 750 residents, the daily influx of up to 10,000 tourists has become unbearable. The town, which served as the inspiration for the enchanting kingdom in Disney's "Frozen," has taken drastic measures to literally shut its doors to tourists. In the final weekends of August, local activists blockaded the tunnel that serves as the main access point to the town.
Earlier this year, Mayor Alexander Schötz ordered the installation of two fences to block access to the city's most popular viewpoints in an attempt to discourage visitors. According to Schötz, this was a temporary measure meant to draw attention to the issue. However, it did not deter tourists, and some visitors from Asian countries even used the fence as a canvas for graffiti. Consequently, the temporary barrier was removed.
Local authorities in Hallstatt have now proposed new plans to address the issue of overwhelming tourism. They are prepared to implement a ticketing system for entry, with limits on the number of visitors allowed. The proposed system would include fees ranging from 5 euros on weekdays to 10 euros on weekends and significantly higher rates during holidays, such as Christmas.
Furthermore, the municipality is considering restricting access to the town entirely for outside vehicles, as car tourists often park haphazardly, obstructing the passage of local residents. The decision is expected to be made in the autumn, and Hallstatt is resolute in its stance, suggesting that a gate and ticket booth may soon appear at the entrance tunnel.
Japan's Island of Iriomote Requires Guides for Visitors
Japan has also taken measures to protect itself from excessive tourism. In the spring, the daily visitor limit to Iriomote Island was reduced to 1,200 people, half the pre-pandemic level. A crucial requirement for visitors is that they must be accompanied by a licensed guide to access the island.
Moreover, the Japanese government has announced plans to develop measures against over-tourism this autumn, especially on Okinawa Island, where the influx of tourists is negatively impacting the daily lives of local residents. More tourists have led to increased problems with litter and noise.
Greece's Paros Island: Prioritizing Locals and a Clean Environment
Greece is also grappling with the issue of over-tourism. This year, the island of Paros in the Cyclades has faced problems due to its high popularity. With up to 500,000 visitors annually overwhelming its 12,000 residents, issues like excess litter and overcrowded beaches have arisen.
In response, the municipality of Paros is considering giving priority access to the beaches for island residents while allowing tourists in on a residual basis, possibly for an additional fee, which would include a pre-paid charge for trash removal (2 euros).
These measures in Hallstatt, Japan, and Greece are indicative of the growing global concern over over-tourism and the need to strike a balance between the economic benefits of tourism and the preservation of local environments and cultures. The success of these initiatives will be closely watched as other destinations grapple with similar challenges.