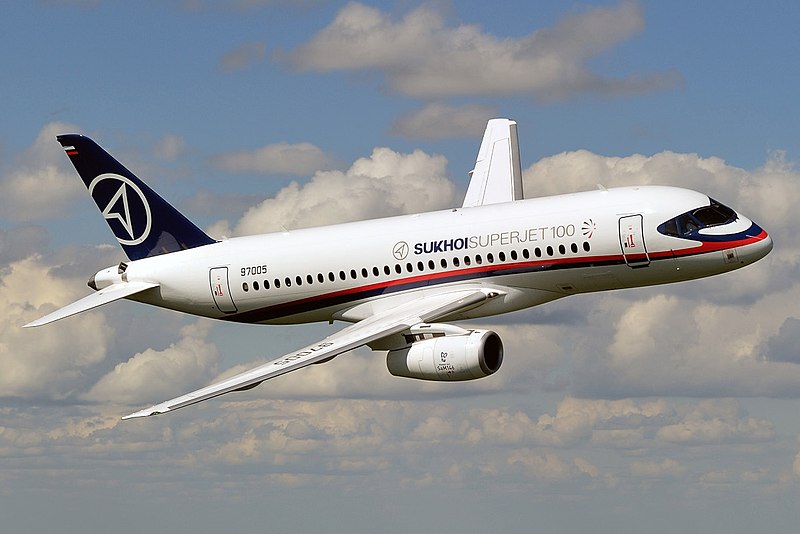 The Russian United Aircraft Corporation (OAK) is exploring options to sell its sanctioned stake in the joint venture SuperJet International (SJI), in partnership with Italy's Leonardo.
Emirati investment firm MarkAB Capital is being considered as a potential buyer for this stake. If this deal goes through, it could pave the way for the assembly of the Russian Sukhoi Superjet 100 (SSJ 100) aircraft in the United Arab Emirates (UAE), as reported by "Kommersant."
Currently, SJI is engaged in discussions with the European Union Aviation Safety Agency (EASA) regarding the possibility of obtaining European certification for the SSJ 100 aircraft. In early February 2012, EASA had previously issued certification for the Sukhoi Superjet 100 to the Russian company Yakovlev. However, following Russia's full-scale invasion of Ukraine, the certification was suspended.
Concurrently, SJI is making efforts to persuade the Italian government to lift the freeze on OAK's shares.
SJI was established in 2007 as a joint venture between OAK and Leonardo (formerly known as Finmeccanica) to customize the SSJ 100 aircraft before delivering them to international airlines. The Italian government arrested OAK's shares in the joint company, along with four SSJ aircraft in Venice in the summer of 2022. Italian media reported that OAK holds 90% of the shares in the joint company, valued at $160 million.
In February 2023, SJI announced its intention for Markab Capital in the UAE to acquire a 49% stake in OAK. An additional 41% of the shares would be transferred to Italy's Studio Guidotti International.
In June, SJI revealed that the Abu Dhabi Investment Office (ADIO) had approved a project to construct regional aircraft assembly lines in Al Ain, without specifying the aircraft type.
The Al Ain facility could potentially be constructed as early as 2025, and by 2026, a supply chain for necessary components would be established in the UAE and Italy, according to SJI.
This development underscores the complex international landscape facing Russian aviation companies due to sanctions, as they seek innovative solutions to sustain their operations and partnerships.