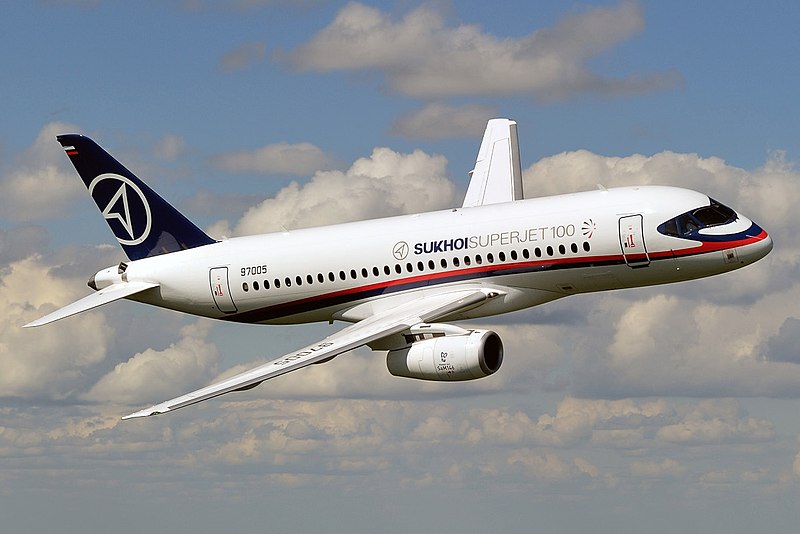 Mexican airline Interjet, the largest foreign buyer of the Russian regional jets Sukhoi Superjet SSJ-100, declared officially bankrupt.
On May 31, an auction started in Mexico to sell the carrier's assets, as reported by the Russian newspaper "Kommersant".
The total value of the auctioned movable property, including office equipment, is estimated at $105 million, with the majority of the sum accounted for by spare parts for Airbus A320 and Sukhoi Superjet.
However, half of the Sukhoi Superjet parts can only be purchased together with Airbus spare parts. Yet, around a hundred items can be bought separately. According to a source cited by the publication, the assortment of components suggests that they are used parts "taken from at least three SSJ aircraft".
Since 2013, Mexican airline Interjet received 22 SSJ-100 planes and planned to increase its fleet of Russian aircraft to 30 units, but it abandoned the delivery of eight more planes by 2019. The company decided to phase out all Russian planes due to maintenance issues.
The delivery of 22 SSJ jets to the Mexican company could have cost over $500 million, at a price of $23 million each. Interjet purchased them on credit from a consortium of four banks – "VEB.RF", Natixis (France), Deutsche Bank (Germany), and Intesa San Paolo (Italy). The aircraft are under collateral until the loan is repaid. According to the latest data, the carrier still owed creditors nearly $300 million.
The aircraft themselves are currently not being sold. According to sources, all of them have lost airworthiness. The aircraft developer, Russian corporation "Irkut", admits that it is legally and technically impossible to retrieve the SSJ planes from Mexico.
Currently, only three Sukhoi Superjet planes manufactured in Russia remain abroad – two in the Thai Air Force and one with the border service of Kazakhstan.