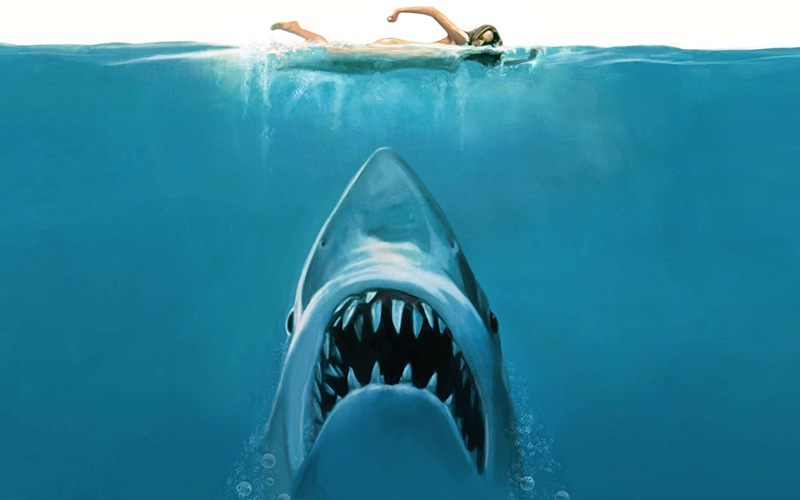 The authorities of the Red Sea region, home to the popular resort town of Hurghada, are considering installing barriers along the entire coastline to mitigate the risk of dangerous shark attacks. Major General Amr Hanafi, the governor of the Red Sea, has suggested the use of protective nets as a precautionary measure. However, marine environment experts and ecologists, including representatives from the Egyptian Institute of Oceanography, have voiced their opposition to this idea.
Researcher Mahmoud Maati argues against the installation of nets, pointing out that they create openings that can accumulate algae, attracting fish, and ultimately drawing sharks closer to the shore. He recommends exploring more advanced and effective methods instead. While the debate continues, efforts are underway to procure sensors to monitor shark activities, although the available budget allows for only 50 sensors.
The Red Sea is home to a diverse range of shark species, with a total of 44 species, including 8 dangerous predators, inhabiting the Egyptian waters. However, these sharks primarily reside in deep waters. To track their movements, a pilot project involving sensors has been approved, which will be implemented in three stages over the course of 18 months.
The initial stage of the project will focus on developing a methodology to identify and track specific shark species and predators of varying sizes. Priority will be given to tracking large fish measuring over 3 meters. In the second stage, selected predators will be captured and fitted with sensors, allowing for observations over several months. Finally, the collected data from the sensors will be analyzed at different time intervals during the third stage.
While the procurement of sensors is currently in progress, the installation process is yet to commence. Due to budget constraints, only 50 sensors will be deployed, each costing approximately $10,000. This limited number means that monitoring will be restricted to a maximum of 50 sharks.
Tour operators have not confirmed the removal of protective nets in popular resort destinations like Hurghada and Sharm El-Sheikh. Instead, receiving companies have hinted at the replacement of damaged shark barriers with new ones, according to unofficial comments.
Stay updated on the ongoing efforts and proposals in the Red Sea region to ensure the safety of visitors and preserve the marine ecosystem.
In a shocking incident at Cocoa Beach, Florida, a 12-year-old girl from Pennsylvania, Magnolia Woodhead, miraculously survived a shark bite while enjoying a swim.