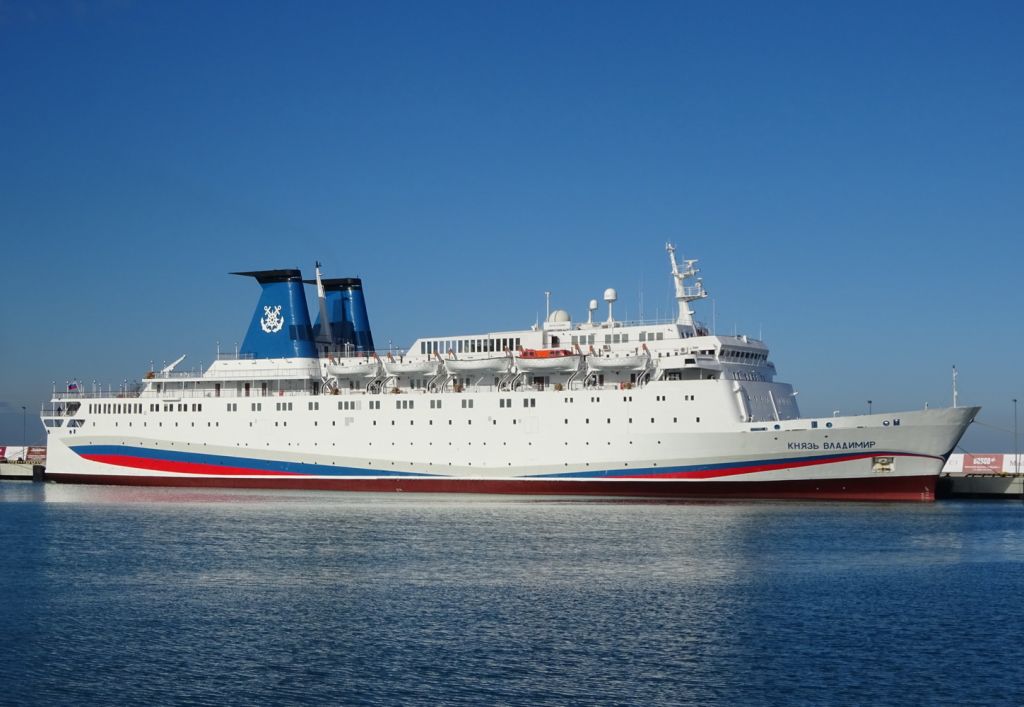 The Russian cruise liner Knyaz Vladimir arrived in the port of Sukhumi on Friday morning in a test mode, said Daur Ardzinba, the CEO of Abkhazian Shipping Company, to journalists.
According to him, there were 150 people on board the liner, including 54 passengers and 96 crew members. During the test voyage, the Knyaz Vladimir transported representatives of tour operators to the republic who will explore the tourism opportunities in Abkhazia.
Ardzinba announced that the Knyaz Vladimir will arrive with tourists on June 29 and stay in the port of Sukhumi for three days.
It is planned that the liner will operate weekly between the ports of Sochi and Sukhumi, offering five-day cruises, until the month of September.