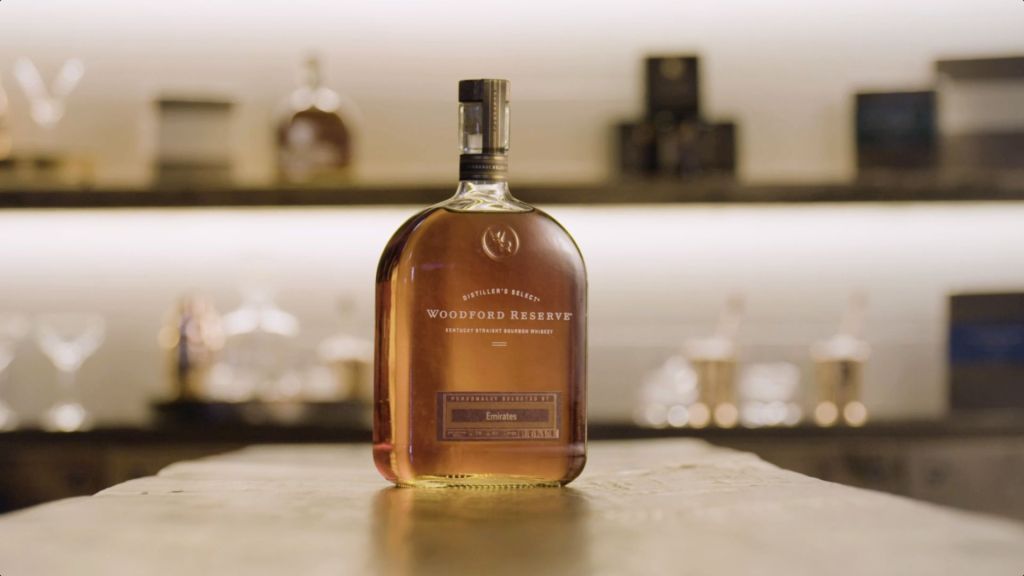 Celebrating 15 years of partnership, Woodford Reserve, the premiere American whiskey distiller, has teamed up with Emirates to create a special limited-edition Bourbon exclusively available on select Emirates flights in July. The Woodford Reserve Emirates Personal Selection offers First and Business Class passengers a one-of-a-kind whiskey blend, carefully chosen by Emirates and Woodford Reserve's Master Distiller.
With captivating aromas and a rich taste profile featuring notes of dried fruits, honey, and caramel, this unique bourbon promises a truly memorable in-flight experience. Passengers can also enjoy Woodford Reserve Distiller's Select, the preferred choice of Bourbon on Emirates flights. With a commitment to excellence in its beverage selection, Emirates continues to elevate the onboard experience for its discerning passengers. Experience the craftmanship and heritage of Woodford Reserve, complemented by Emirates' dedication to providing exceptional service and exclusive offerings.
Woodford Reserve Emirates Personal Selection is uniquely formulated as a bespoke small batch, consisting of just 2 barrels in total. The barrels were batched together to create a unique flavour profile that can never be replicated. A standard batch of Woodford Reserve Bourbon consists of roughly 120 barrels, creating a balanced profile across all five areas of flavour. By contrast, when the batch is only 2 barrels, a complex and intense flavour profile is distinctly crafted for an unforgettably unique experience.
Emirates First and Business Class passengers will also be able to sample Woodford Reserve Distiller's Select, which has been the First-Class pouring Bourbon of choice for 15 years onboard, also extended to Business Class passengers for the last 5 years. Woodford Reserve emphasises the balance across the 5 flavours of American Whiskey, formulating a spectacle for the senses with sweet notes swirling alongside fruit, spice, wood and grain character. Each year, Emirates serves over 90,000 miniature bottles of Woodford Reserve to passengers onboard, as well as 6,500 bottles of 75cl Woodford Reserve in the A380 Onboard Lounge.