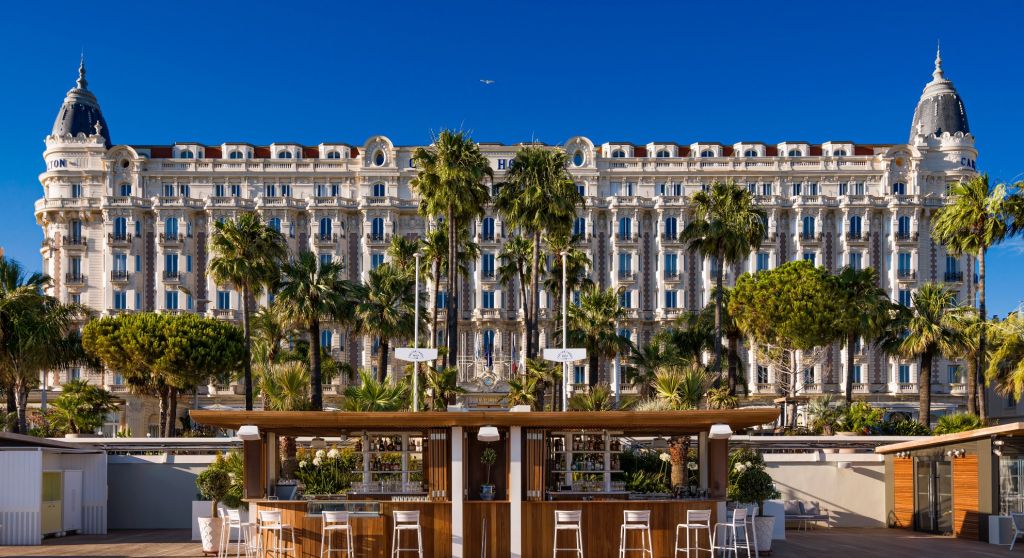 In time for the 2023 Cannes Film Festival, the renowned beachside hotel, The Carlton Cannes, located in Cannes, France, has recently unveiled its new spa and fitness center, Le C Club.
Spanning an impressive 900 square meters, this wellness center opened its doors two months after The Carlton's grand reopening following an extensive two-year renovation project. The hotel's refurbishment also included the addition of two new wings for luxurious residences, a beautifully landscaped enclosed garden boasting 22,000 plants and flowers, and the largest infinity pool in Cannes.
Le C Club features three treatment rooms, one of which is designed for couples and features a private hammam. Each room is equipped with beds provided by renowned Italian spa and wellness equipment supplier, Lemi.
The spa's comprehensive menu offers an array of wellness treatments, including facials, massages, wraps, exfoliations, as well as hair and make-up services, waxing, and eyelash and eyebrow treatments. Notably, the spa has partnered with esteemed brands such as Swissline, Dr Barbara Sturm, and Dr Burgener Switzerland to offer their high-quality products and treatments.
Christophe Lesueur, CEO of Swissline, expressed his excitement about the partnership, stating, "Carlton Cannes is the epitome of prestige and excellence on the French Riviera, and we are delighted to welcome them as the newest member of our exclusive Golden Circle, a carefully selected group of prestigious destinations worldwide where Swissline's luxurious, results-oriented spa treatments and products are available."
In addition to the spa, Le C Club offers various other amenities, including a yoga and pilates studio, a cryotherapy room, a full-size boxing ring, and a well-equipped gym.