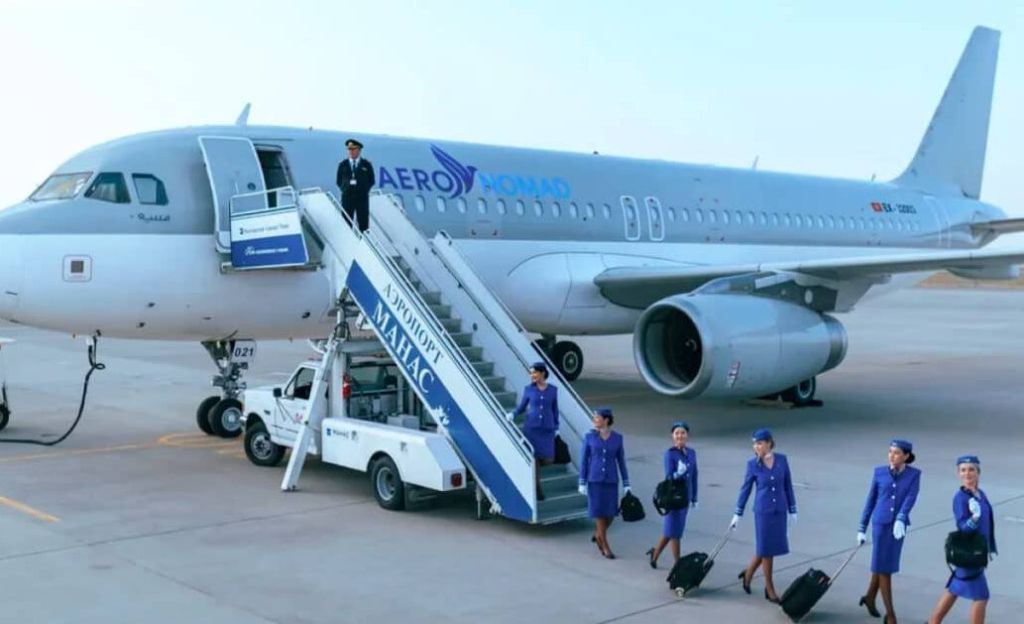 The Kyrgyz airline Aero Nomad Airlines has launched regular flights from the southern regional center of the Republic of Osh to the Russian city of Novosibirsk. This was reported by TASS with reference to the data of the Manas International Airport (MAM), which includes all major airports in Kyrgyzstan.
"Aero Nomad Airlines performed the first regular flight Osh – Novosibirsk – Osh, thereby increasing the number of regular flights from the city of Osh to Novosibirsk," the report says.
Flights on this route will be operated by Airbus A320 aircraft once a week – on Wednesdays.
"169 passengers flew on the first flight from Osh to Novosibirsk. Recall that other airlines in this direction operate eight flights a week – daily," the MAM noted.
Aero Nomad Airlines operates regular and charter flights from the Kyrgyz cities of Bishkek and Osh to Moscow, Novosibirsk, Irkutsk, Krasnoyarsk, Surgut, Antalya, Islamabad, Lahore and New Delhi. From Kyrgyz international airport you can take direct flights to almost two dozen cities in Russia.