Iberia welcomes 2023 by debuting new Business, Premium Economy and Economy cabins, those of the last two new-generation A350s that have joined its fleet this December.
In total, the company received 13 new aircraft in 2022, seven A350s – the last four of the new Airbus standard, of which it has been the launch airline- and six of the A320neo model for short and medium-haul routes.
Iberia New Business
Iberia opted to enhance every cabin, with the most noticeable difference up front, thanks to brand new (what appear to be) Recaro seats with sliding doors for additional privacy.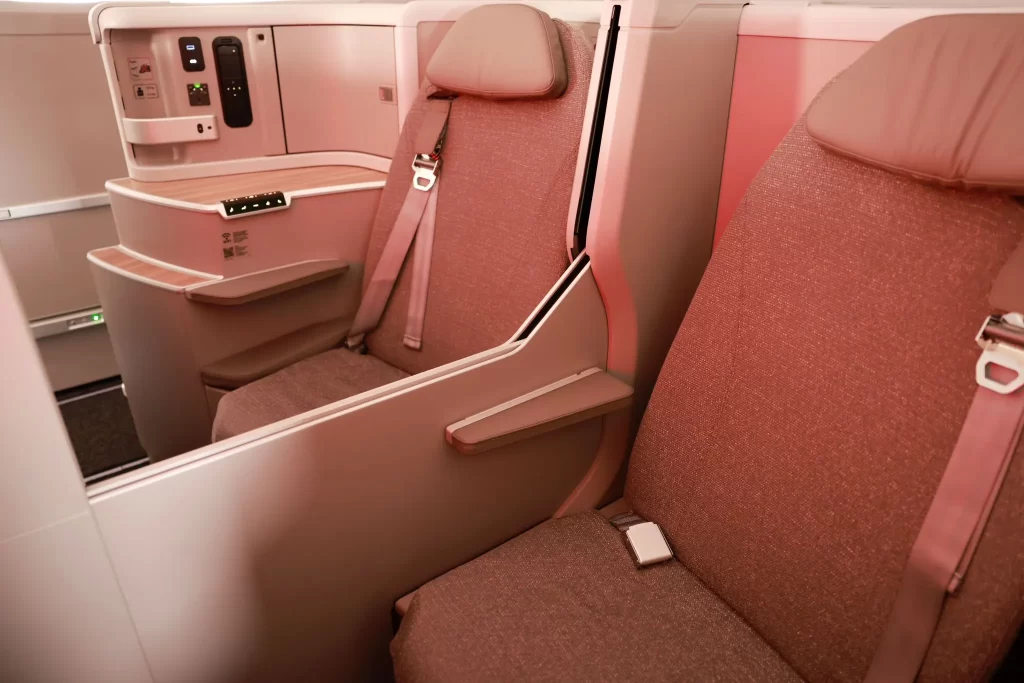 The seats might look familiar because they are similar to the Solstys seats currently across the rest of the Iberia's fleet, but there are some enhancements, such as offering a 5cms longer bed, closing privacy doors, and upgraded touches such as projected seat numbers on the floor for ease of navigation during night flights.
Across the entire fleet, every TV screen which is powered by Panasonic's IFE Next, allows for Bluetooth pairing for passengers travelling with their own headphones.
Iberis New Premium Economy
Premium Economy offers more privacy thanks to fixed wings on either side of the seat, although this doesn't add much privacy, it does add a fixed point for passengers' heads to rest against on overnight flights.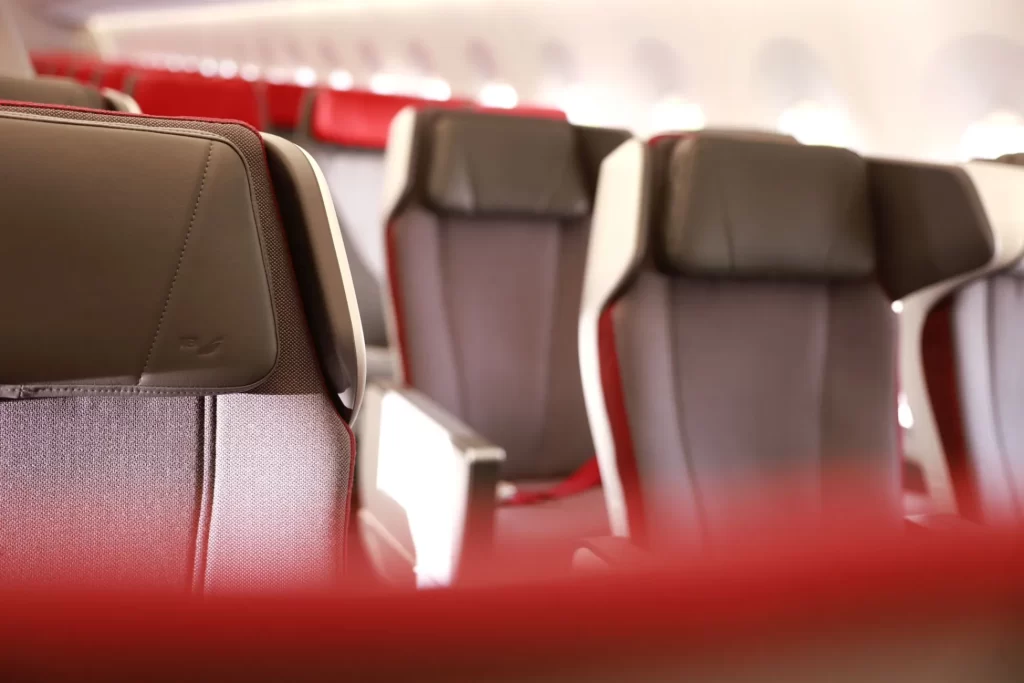 In both Premium Economy and Economy, passengers are also benefitting from additional inches in TV screen size, with an additional inch at 13″ for Premium Economy passengers and a 2″ increase in the economy up to 12″, one of the largest screens found in economy class to date.
Iberia New Economy
In economy, the A350's new wider cabin comes into play, gifting every passenger an additional 1cm in seat width, which is a premium move in comparison to the feared additional seat per row which some pundits were expecting to become the norm for A350 operators in the future.