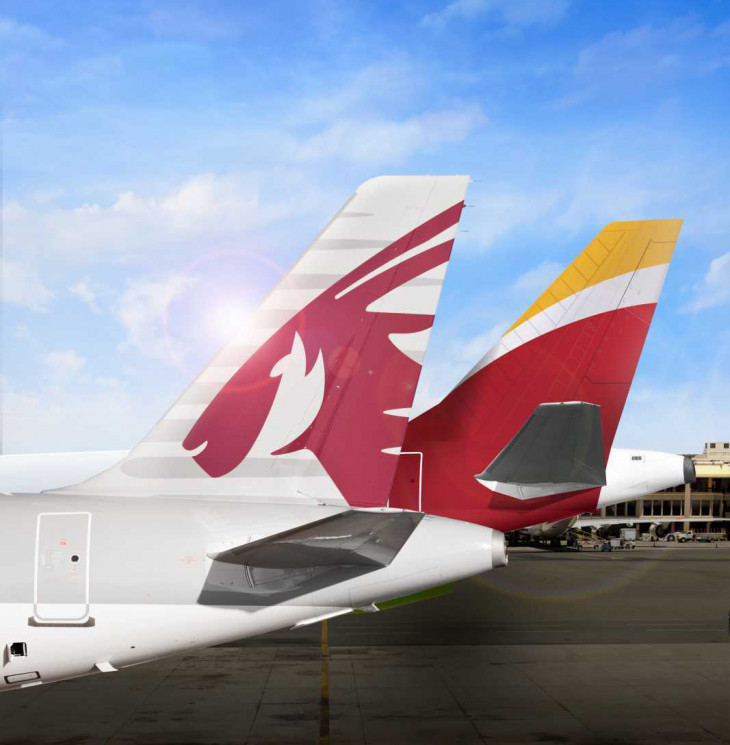 Starting today, June 7, the Spanish Government lifts some restrictions on the arrival of tourists and, specifically, people from Latin America who have been vaccinated with the compounds authorized by the European Medicines Agency (EMA) will be able to visit our country and the World Health Organization (WHO). Iberia has embraced this measure as a turning point to resume its flights in Latin America. A clear commitment by the airline to strengthen its leadership and take off strongly in this market.
To achieve this, and contribute to the economic recovery of tourism, as well as to promote the return to normalcy as travel restrictions are lifted, Iberia has designed a summer program in which it recovers routes and expands its flight offer , in total, 18 destinations in 16 Latin American countries and will exceed 90 weekly frequencies.
Iberia restarted its operation with Guayaquil in May and, in July, San Juan de Puerto Rico will join with three weekly frequencies , and Cali with two , both routes operated by Airbus A-330/200 aircraft, with capacity for 288 seats.
Regarding the destinations with the most relevant growth between July and September 2021 :
Mexico City increases to 12 weekly frequencies , in July and August, and 14 in September , operated by Airbus A350 / 900 aircraft.
Bogotá, Lima, Santiago de Chile and Sao Paulo have already scheduled a daily flight.
In Ecuador , Quito adds one more frequency, up to six -in July and August- and maintains its three weekly frequencies in Guayaquil .
Sao Paulo has increased its offer since May until reaching a daily frequency .
Montevideo grows progressively until reaching the three frequencies in July and rises to five in August .
Havana increases to four frequencies in July and August and to five in September.
Panama doubles its offer in summer, up to six weekly frequencies .
San José reaches the daily flight in summer , two frequencies more than until now
Guatemala City – San Salvador will operate up to four weekly frequencies .
And in Santo Domingo Iberia grows to 11 weekly frequencies , which represents an increase of 57% compared to the beginning of summer 2019, before the pandemic.
In Argentina , Iberia obtained approval in June to operate three weekly frequencies with Buenos Aires and, in July, the company expects to increase its offer to six weekly frequencies.
Finally, Iberia is still pending the reopening of Venezuela to recover its regular flights with Caracas and, meanwhile, will operate a special flight on June 14.