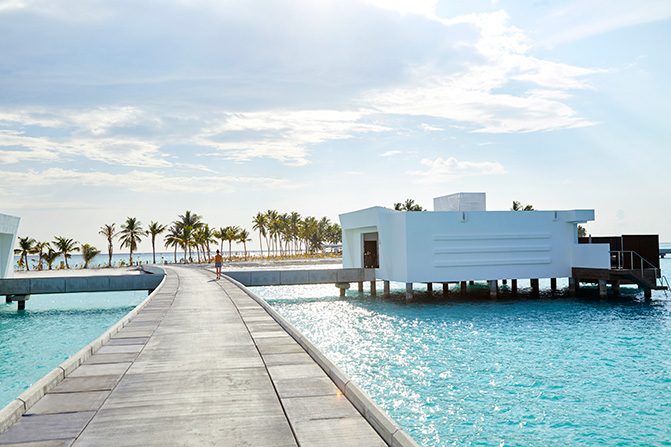 Starting on July, Iberia will make three weekly flights to Malé, the capital of the Maldives. Using Airbus A330-200 and A330-300 that carry up to 288-292 passengers, respectively. On its Airbus A330/300, Iberia offers Business, Premium Economy and Economy cabins.
"Nothing makes the crew more excited than to share with all of you this maiden flight to the Maldivas. Keep your eyes on the windows because the Velana International airport will welcome us with a fantastic water arch", with this words the captain announced to the passengers the arrivall to Maldives.
Today, 3 of July, with its maiden flight IB6791 -operated by A-330/300 EC-LYF and with 218 passsengers-, Iberia has arrived to the heavenly Maldives, famed for natural beauty, turquoise waters and white beaches –and also safe from COVID.
From July until 30 August 2021, the Spanish airline will make three weekly flights to the islands' capital, Malé, departing from Madrid on Mondays, Wednesdays and Fridays, and returning on Wednesdays, Fridays and Saturdays.
Both outgoing and incoming flights are timed for easy connections in Madrid to other Iberia destinations in Spain and the rest of Europe.