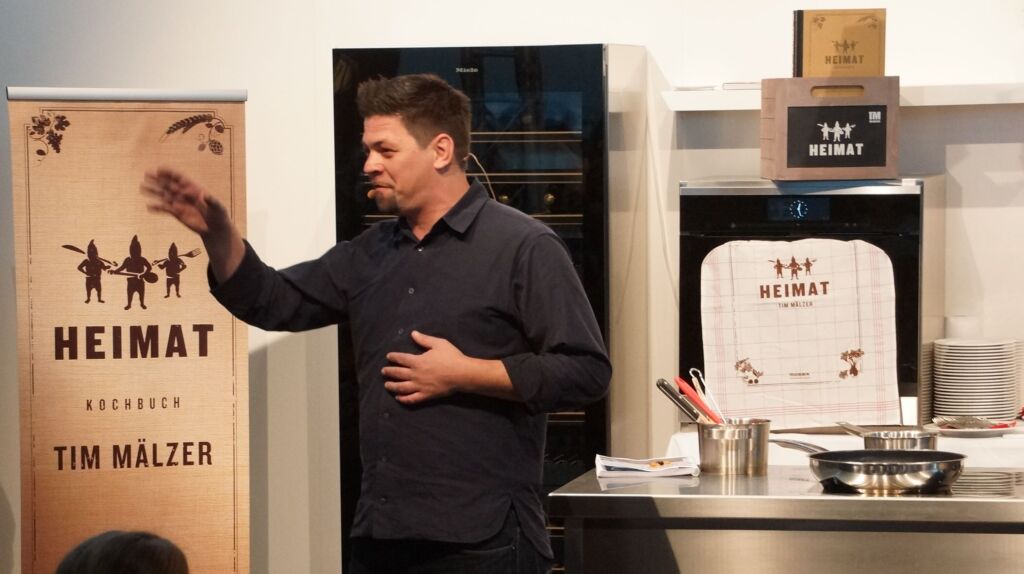 Hotel de Rome, a Rocco Forte hotel in Berlin's Mitte district, is delighted to announce the opening of CHIARO restaurant on 25 October. In collaboration with popular TV chef Tim Mälzer, Chiaro will present a lively, uninhibited culinary experience, destined to become the hot new meeting place in the capital metropolis.
Fans of the delicious "Cucina Italiana" can look forward to a unique combination of innovation coupled with the classic "a la nonna" atmosphere. Tim Mälzer, who has given each dish his own personal touch, creates the finest authentic Italian specialities refined with Japanese umami and served in a relaxed style: the ideal setting for family meals, relaxed get-togethers with friends, or a romantic evening for two.
The menu includes intricately presented meat and fish dishes such as Katsu Sando (beef tartare with tramezzini and spicy Japanese Tonkatsu sauce), Lamb Ossobuco and Melon Toro (with wasabi and tuna belly), as well as vegetarian classics such as Smoked Gnocchi.
CHIARO's interiors have been transformed with a new, urban look. Muted, dark wall colours meet carefully selected colour accents in a timelessly elegant setting. Extravagant works of art, elegant textiles and plants have been integrated with sophisticated lighting to complete the stylish new room design.
"In the last year and a half in particular, personal get-togethers with friends, family and partners have become even more important to all of us," says Gordon Debus, General Manager of the Hotel de Rome. "This is exactly what we are focusing on with CHIARO. Now that our rooftop terrace has become very well established locally, we would also like to inspire Berlin guests to visit our new restaurant with our new concept, which combines indulgence, art and design in a relaxed and urban atmosphere and reflects the lifestyle of the vibrant capital. I am grateful to have Tim as a partner by my side. He has a unique way of combining Italian cuisine with typical Japanese umami – and is rumoured to be 'the best Italian chef outside of Italy'," Debus adds with a twinkle in his eye.
"At first glance, this might strike you as unusual that I should choose a luxury hotel. But the unexpected combination generates excitement," says Hamburg restaurateur Tim Mälzer. "The Rocco Forte brand and I share a passion for gastronomy, have a close connection to Italy and inspire people with new and unique experiences. So we have a lot in common."
In addition to restaurant and bar visitors, overnight guests at the Hotel de Rome can also enjoy the Italian-Japanese concept. Selected specialities will also be available on the room service menu.
CHIARO will provide seating for 105 guests indoors and 45 outdoors and will be open from 25 October 2021 from 12:00 pm to 3:00 pm and from 6:00 pm to 10:00 pm. Reservations can be made from 4 October by calling +49 (0)30 460609 1212 or e-mailing [email protected]