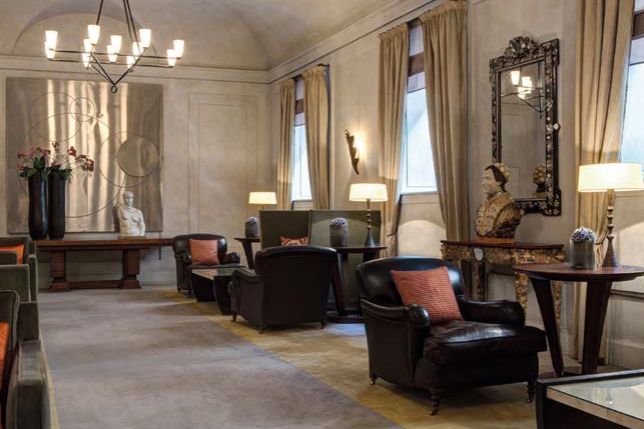 Two brands, one goal: to create sustainable customer experiences, inspire guests and offer the highest quality of service. In Rocco Forte Hotels Germany and the German arm of the Swedish car manufacturer Polestar, two companies that are committed to providing innovative products and services have joined forces. From now on, the three five-star superior hotels will offer their guests low-emission transfers and test drives in the two Polestar vehicles: the Polestar 1 and the Polestar 2.
The Polestar 1 is a limited production, high-performance, electric hybrid GT with a purely electric range of 124 kilometres. The Polestar 2 is the company's first fully-electric mass-produced car and is the first vehicle to feature a comprehensive Google infotainment system. At present, the Swedish design icon does not have a relationship with any other hotel company.
Whether a spin through Munich's city centre, a trip to the famous wine region of Rheingau or a visit to Sanssouci Palace in Potsdam: the two Polestars offer guests of the three German Rocco Forte Hotels a uniquely sustainable driving experience.
"Travelling, like driving, is about emotions and the experience. Our brands are united by high standards of aesthetic design and quality and the philosophy of putting the consumer and guest at the very heart of everything we do," explains Alexander Lutz, Managing Director Polestar Germany. "Thanks to this partnership, they can explore the city or the local area by car – and do so in a sustainable way. In this way, we are providing easy access to the issue of electromobility by generating enthusiasm."
Frank C. Heller, Managing Director Rocco Forte Germany, is also excited about the new partnership: "In the luxury hotel industry in particular, it is essential for us to keep breaking new and innovative ground in order to do justice to the important issue of sustainability. In Polestar we have found a partner whose philosophy aligns perfectly with ours and I am looking forward to many more joint projects that will follow in the months to come."