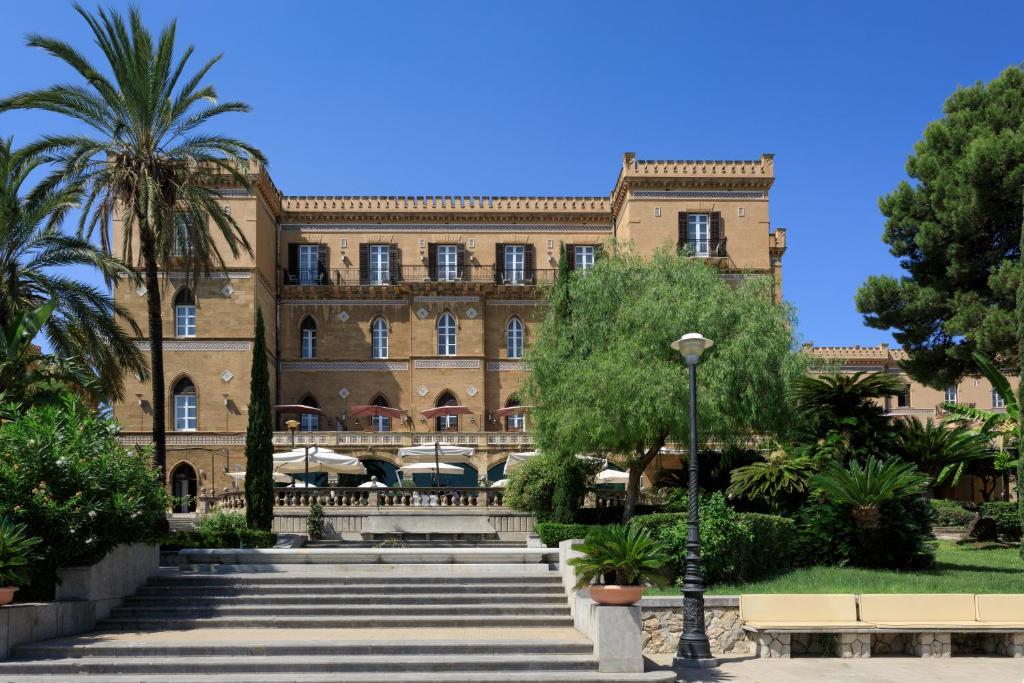 After the hotel's inaugural opening in June 2021 and a record-breaking opening season, Villa Igiea, the historical Art Nouveau palazzo overlooking the Gulf of Palermo opens its doors once again to international guests and locals alike.
Villa Igiea's meticulous restoration is now entirely complete following the impressive renovation of Palazzina Donna Franca. Situated next to the main Villa, this elegant wing of the historical villa is the very location that once famously hosted the Florio family's Cercle des Etrangers.
The restoration brings back to life the original Salone Belmonte, reinstating this one-of-a-kind space as the perfect place for meetings and conferences, complete with sweeping views over the Tyrrhenian Sea. The two floors above the Salone boast 12 new rooms and suites. Among these suites is the jewel in the crown of Villa Igiea, the Donna Franca Suite: a stunning 144 sqmt space on the 1st floor offering the utmost sense of privacy without compromising on sumptuous, modern ambiance decorated with artifacts and local art. No detail is spared between the elegant living space, Super King-size bedroom, spacious marble bathroom, and a breathtaking, 96 sqmt private terrace overlooking the Gulf of Palermo.
The Suites have been designed with the ability to be adjoined to nearby rooms to maximize the already ample spaces. The Donna Franca Suite, for example, can be attached to an Executive Room – complete with private terrace – becoming the perfect abode for a family. The two Suites with sea views and terraces on the top floor, on the other hand, can be adjoined forming a huge penthouse with an enchanting communal terrace of 410 m2 casting extraordinary views over the entire bay; an ideal location for exclusive private events.
Palazzina Franca Florio can be booked in its entirety for a truly special occasion, for groups or multi-generational reunions.
With the high season just around the corner, the hotel's roster of events is brimming with activities, from Sunday Brunch at Ristorante Florio to the popular Aperitivo DJ evenings on the terrace of Bar Igiea. A series of special packages are available, including the Irene Forte Spa offer imagined for couples and groups of friends looking to combine wellness with culture and relaxation.
Contemporary art lovers can indulge in an unforgettable two-part experience: Cook&Dine in the atelier of artist Nicola Pucci, a Palermitan painter currently showing in New York and meet artist Ignazio Schifani, painter and master restorer of frescoes whose work has led him all the way to Buckingham Palace.
Those wishing to bring home an authentic memory of their trip to Sicily can commission a portrait by Palermitan portrait photographer Paolo Morello, shot in the exclusive setting of the frescoed Sala Basile at Villa Igiea.