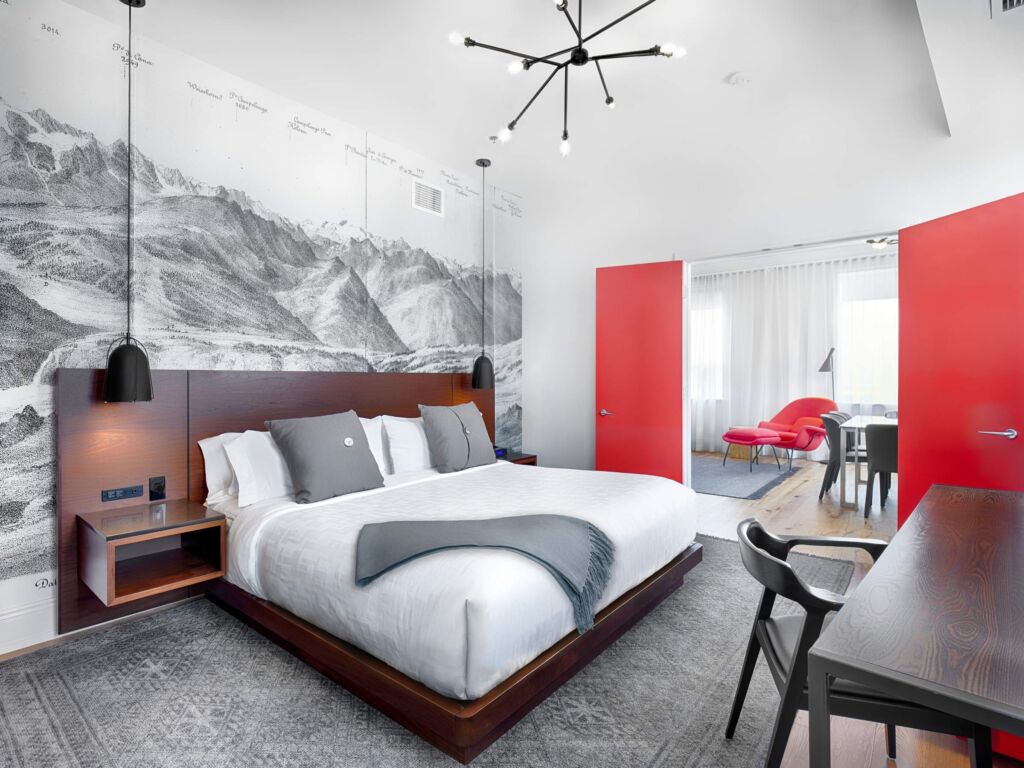 Hyatt Hotels Corporation today announced that Hyatt has entered into a definitive agreement to acquire Apple Leisure Group (ALG), a leading luxury resort-management services, travel and hospitality group, from affiliates of each of KKR and KSL Capital Partners, LLC for $2.7 billion in cash. The transaction is anticipated to close in the fourth quarter of 2021, subject to customary closing conditions.
ALG's resort brand management platform AMResorts® provides management services to the largest portfolio of luxury all-inclusive resorts in the Americas under the AMR™ Collection brand portfolio, including well-known brands Secrets® Resorts & Spa, Dreams® Resorts & Spas, Breathless® Resorts & Spas and Zoëtry® Wellness & Spa Resorts as well as the fast-growing Alua® Hotels & Resorts brand, which is expanding in European leisure destinations. The acquisition also includes ALG's membership offering, Unlimited Vacation Club®, travel distribution business ALG Vacations®, as well as destination management services and travel technology assets. Following the completion of the transaction, ALG's business will continue to be led by current ALG CEO Alejandro Reynal and the current ALG leadership team. Mr. Reynal will become a member of Hyatt's executive leadership team and report to Hyatt CEO Mark Hoplamazian.
ALG's hotel portfolio consists of over 33,000 rooms operating in 10 countries. The portfolio has grown from nine resorts in 2007 to approximately 100 properties by the end of 2021 and has a pipeline of 24 executed deals with a large number of additional hotels in the development process. ALG's Unlimited Vacation Club® is an exclusive travel club whose participants enjoy preferred rates and other benefits at AMR™ Collection properties. With over 110,000 members, Unlimited Vacation Club® membership has grown at a compounded annual growth rate of 18% over the last five years.
Strategic Rationale 
Expand footprint in luxury and resort travel: The acquisition will expand Hyatt's presence in luxury leisure travel and immediately add approximately 100 hotels and a pipeline of 24 executed deals in Europe and the Americas to its portfolio. Following completion of the transaction, Hyatt will offer the largest portfolio of luxury all-inclusive resorts in the world, will double its global resort footprint, will be the largest operator of luxury hotels in Mexico and the Caribbean, and will expand its European footprint by 60 percent. The acquisition will extend Hyatt's brand footprint into 11 new European markets, greatly enhancing Hyatt's growth potential in Europe, a critical region for global growth in leisure travel. 
Expand platform for growth: ALG's strong developer and owner base will expand Hyatt's relationships with deeply committed partners in key complementary geographies. Hyatt's global network of developers and its operational expertise is expected to further accelerate growth of ALG brands. Hyatt plans to apply the combined strength of the teams to expand beyond ALG's current pipeline in new geographies in which ALG does not currently have hotels.   
Benefit owners: Access to ALG's owned distribution platforms and its extensive experience in leisure travel are expected to provide significant opportunities for Hyatt's existing resorts. Owners of AMR™ Collection properties will receive increased access to a much broader collection of brands, and the backing of Hyatt's global distribution, sales and marketing. 
Increase choice and experiences for guests: The combined resources of ALG and Hyatt will open up expanded offerings and experiences for the benefit of the combined companies' high-end guest and customer base. ALG's exclusive membership offering, Unlimited Vacation Club®, will bring more than 110,000 highly passionate travelers closer to Hyatt when traveling for a variety of stay occasions apart from vacations. Following completion of the transaction, Hyatt will determine ways in which World of Hyatt and Unlimited Vacation Club® can bring added value and unique loyalty benefits to their member bases while benefitting hotel owners.  
Enhance end-to-end leisure travel offerings through:

ALG Vacations® as one of the largest packaged tour providers and leisure travel distribution platforms in North America serving Mexico and the Caribbean,  
Amstar, a leading destination services management company in Mexico and the Caribbean, and its Hawaii-focused counterpart Worldstar, and 
Trisept Solutions®, its unique leisure travel technology platform.    

Accelerate asset-light strategy: The acquisition of ALG's asset-light business will meaningfully increase the percentage of revenues and earnings Hyatt will generate from fees. Additionally, Hyatt anticipates fulfilling its current commitment to sell $1.5 billion of hotel real estate in 2021, resulting in a total of over $3 billion of proceeds realized since the asset-sale strategy was announced in 2017 at a combined multiple of over 17x EBITDA as compared to Hyatt's original estimate of 13x to 15x. Hyatt is further committing to an additional $2 billion in proceeds from the sale of hotel real estate by the end of 2024.