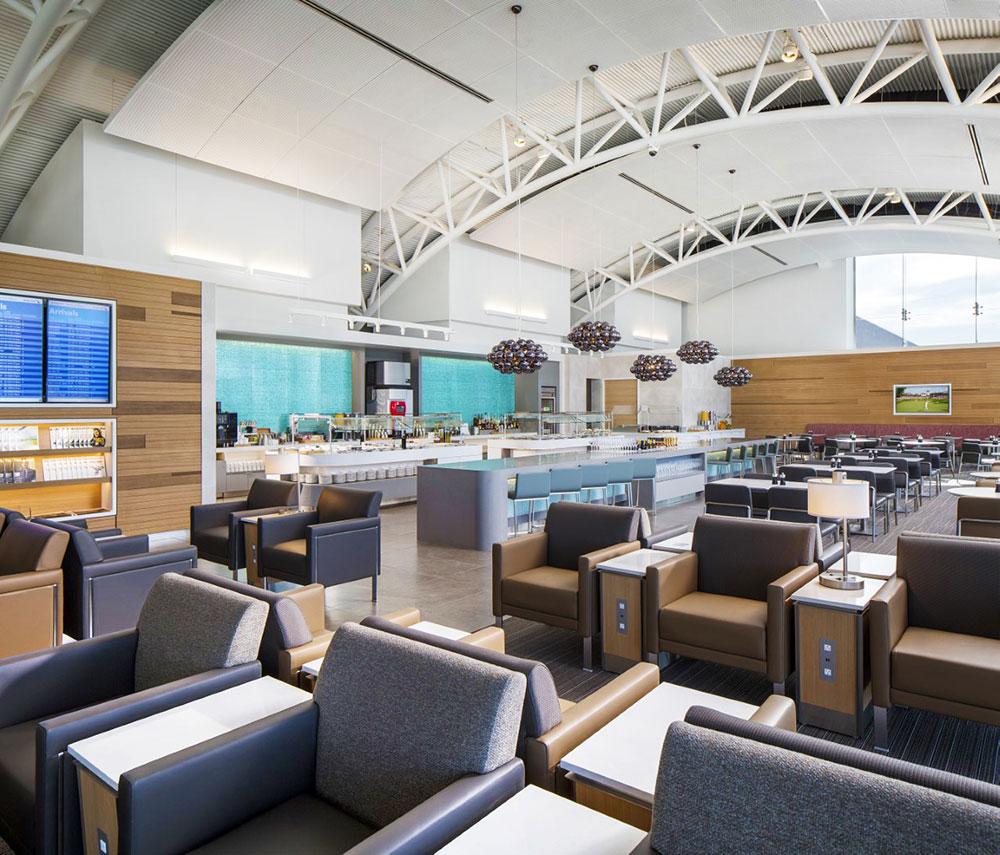 In partnership with Los Angeles World Airports (LAWA), Unibail-Rodamco-Westfield (URW) is taking a new approach to leasing opportunities at LAX Terminal 3 and marking a significant step in the aviation industry's comeback from the COVID-19 pandemic.
Interested small, local business and certified Airport Concessions Disadvantaged Business Enterprises (ACDBE) operators are encouraged to compete for leasing opportunities for 10 new dining and retail destinations in Terminal 3, which is currently under renovation as part of LAX's Terminal 2 and 3 Modernization Project. This is the first of two bidding opportunities in the renovated terminals.
"With LAWA's $14.5 billion modernization touching every terminal at LAX, we are creating new opportunities for local, small and minority-owned businesses," said Justin Erbacci, Chief Executive Officer, LAWA. "With our partners at Unibail-Rodamco-Westfield, we are further removing barriers for these companies and encouraging disadvantaged operators to bid on airport contracts and help deliver our gold-standard airport experiences."
URW has evolved its Competitive Evaluation Process (CEP) to broaden the number of potential bidders to present one of the most inclusive offers in the marketplace. Eight of the nine bid packages are for single units only, allowing firms to propose concepts for any individual space or for a group of spaces. This change makes it easier for smaller businesses to bid on a single unit instead of multiple units at one time.
LAX and URW also are encouraging firms without previous experience doing business in the airport to attend "LAX Terminal 3 Leasing Opportunities," a virtual information session that will provide information about how to pursue these opportunities. The session is scheduled for 1 p.m. (Pacific Time) on Tuesday, June 8.
"With this leasing opportunity, we want to lower the barriers to entry and bring new, diverse businesses into one of the most exciting new terminals in the country," said Chris Adkins, URW's General Manager at LAX. "This is a great opportunity for local small businesses to break into the airports industry as we work together to build back better than before."
LAX's Terminal 2 and 3 Modernization Project is a $1.86 billion project that will modernize and upgrade the terminals and connect them the Tom Bradley International Terminal. The renovated terminals will feature 14 dining and retail destinations occupying nearly 15,000 square feet, nearly 3,000 more square feet when compared to before construction began. The terminals are projected to re-open in mid-2023, 18 months ahead of the project's original schedule.
The deadline for proposals is Tuesday, July 27.
Los Angeles International Airport (LAX) reopened Runway 7R/25L on the south side of the airfield, completing a $17.37 million rehabilitation one day ahead of schedule and on budget.