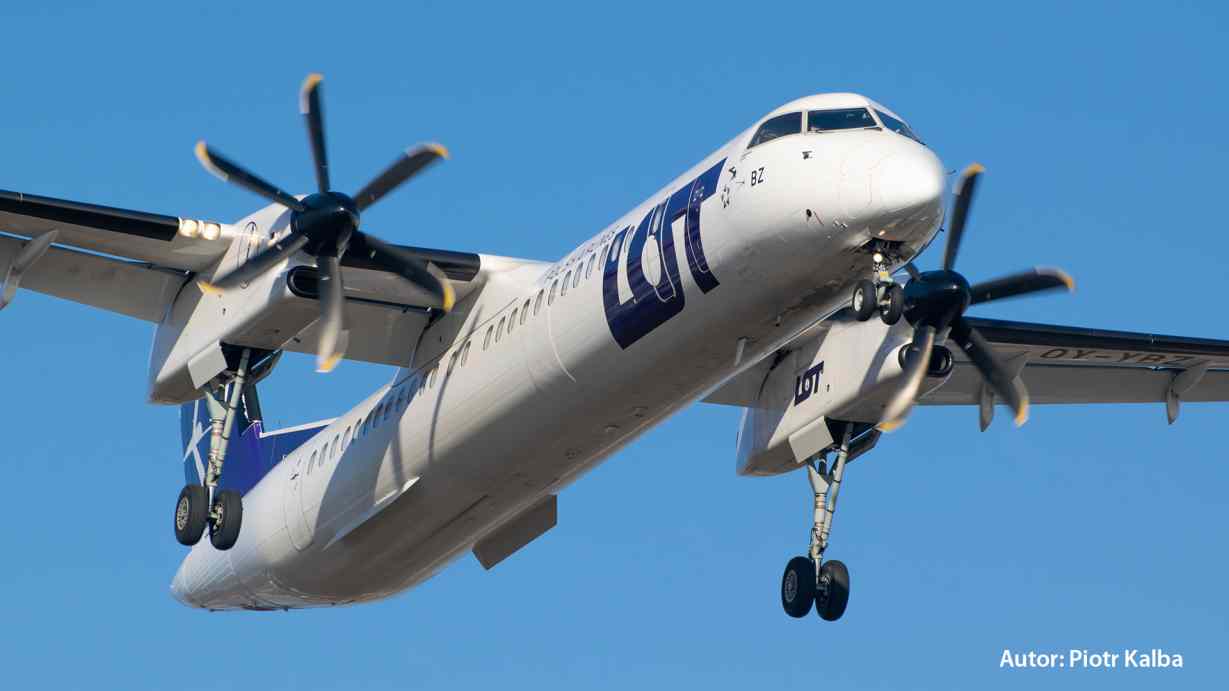 This summer, the aviation industry will gradually recover from the pandemic, which means greater availability of holiday destinations. To address the expectations of passengers, LOT will operate more tourist connections. The flight network will also be expanded to include selected regular European and long-haul destinations, and tickets for these connections are already available for sale.
This summer, not only will LOT offer the passengers over 100 attractive destinations in Europe but also reinstate selected connections to North America and Asia. Due to the pandemic and reduced demand for travel, the flight network will be handled in approx. 50% compared to the summer of 2019. This season, the air carrier has attracted its focus on tourist destinations that enjoys the biggest popularity among Poles which are, at the same time, safe for the travellers. According to the forecasts for the aviation industry, it is tourism traffic that will represent an important part of the air transport market undergoing restoration. LOT will also handle chartered flights operated in cooperation with travel agencies.
#LOTnaWakacje [LOTonHoliday] – flights to Greece
This year, passengers can choose from a wide range of tourist destinations in Europe that will allow them to have relaxed in a warm climate. Seasonal holiday connections will be operated from Warsaw and regional ports as well – Wroclaw, Gdansk, Cracow, Katowice, Poznan and Rzeszow.
LOT will handle the largest number of flights to Greece, which was Poles' most favourite destination last year. This year, we will offer a total of 26 connections to 14 Greek airports. At the turn of May and June, LOT will fly, for instance, to Kos, Zakynthos, Rhodes, Santorini, Mykonos, Kefalonia, Corfu, Samos, as well as to Thessaloniki, Kalamata, Heraklion, Chania, Athens and Preveza. Going further, passengers will be able to travel to Larnaca in Cyprus, Dubrovnik, Split and Zadar in Croatia, Ohrid and Skopje in Macedonia, Podgorica and Tivat in Montenegro, Burgas and Varna in Bulgaria, Tbilisi and Batumi in Georgia, Majorca, Malta and Ibiza or to Italian cities – Venice, Rimini, Lamezia-Terme, Naples, Olbia, and also to Palermo in Sicily. Destinations such as Lubljana, Barcelona and Beirut will also be brought back into service during the holiday season. These flights will be operated with 186-seat Boeing 737s.
– This year, as announced, we plan to solidify our presence in the tourist and chartered travel market. Our holiday offer has been launched for both travel agencies and individual tourists. While also observing the resurgent demand, we are reinstating connections from our regular flight network. Passengers will be able to choose from a total of over 100 cities spread across Europe, North America and Asia – says Michał Fijoł, Chief Commercial Officer.
In the summer season, LOT will begin to restore selected regular connections in Europe. The Polish carrier will operate connections to Budapest, Bucharest, Copenhagen, Sofia and Zagreb, Amsterdam, Brussels, Paris, Frankfurt, Vienna, Zurich, Madrid, Oslo, Munich and Billund. As of the end of March this year, LOT launched flights to Kyiv, Zagreb, Prague, and from April, we returned to Lviv, Dusseldorf and Hamburg, Stuttgart, Nice, and from May to Dublin, Cluj-Napoca, Berlin, Luxembourg and Yerevan.
Return to selected long haul-flights
In the summer season, LOT will increase the frequency of connections on transatlantic flights. From June, on average, there will be flights from Warsaw to New York (JFK) and Chicago once a day, four times a week from Warsaw to Toronto and three times a week from Warsaw to Newark. Connections to Miami and Los Angeles will also be reinstated so as to operate them two times each week In addition, there will be flights from Cracow: twice a week to Chicago, once to New York and from Rzeszów to Newark also once a week. When it comes to Asia, LOT will handle regular connections on the routes operated so far – from Warsaw to Seoul 3 times a week and to Tokyo, as well as once a week from Budapest to Seoul. Due to the restrictions and the current epidemic situation, LOT has postponed the launch of operations to Sri Lanka and New Delhi. The air carrier will also continue to fly to China (Tianjin).
Depending on the pandemic situation and the demand for travel, LOT will keep adjusting the shape of the network and the frequency of connections in the 2021 summer season. Tickets are available at lot.com.