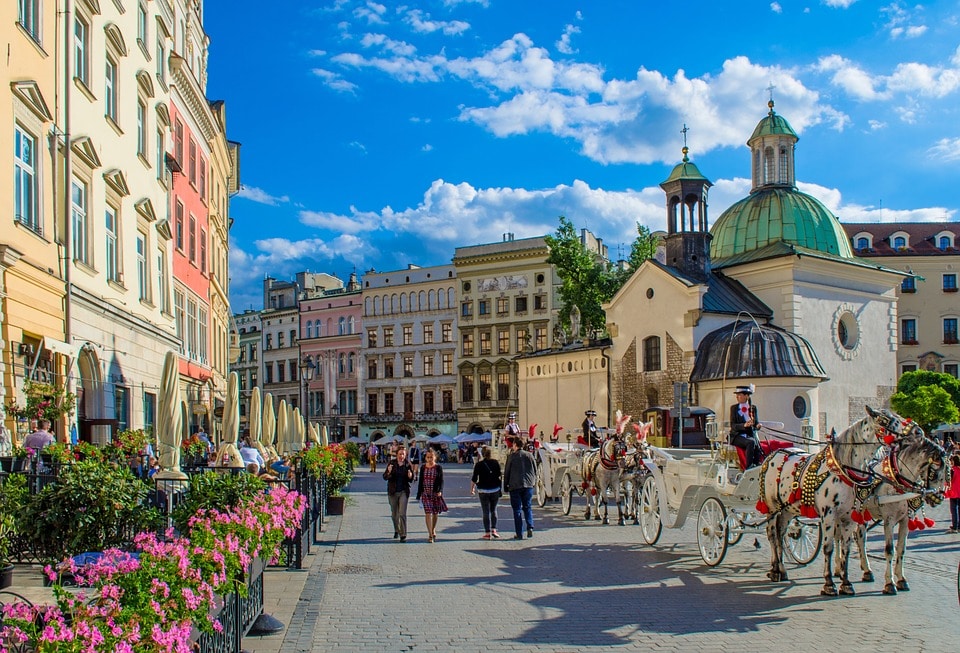 LOT Airlines launched flights from Istanbul from Krakow. The first flight from the capital of Małopolska to the city on the Bosphorus will depart on April 27th, 2023, at 5:10 pm and arrive in Istanbul at 8:30 pm local time. Embraer 195 aircraft will be used for the flights on this route. The return flight from Istanbul to Krakow is scheduled to depart at 9:20 pm, with the expected arrival at 10:20 pm local time. The flights will operate on Tuesdays, Thursdays, and Sundays. The round-trip ticket prices start from PLN 699.
"Passengers travelling from Krakow are one of the largest groups of LOT travellers. We've prepared an offer that will make it possible for many of our Passengers to visit one of the world's most unique and largest cities. The expansion of our flight network is still underway, and flights from Krakow to Istanbul are a route that is both attractive in terms of business matters and highly anticipated by our Passengers", said Michał Fijoł, Member of the Management Board of LOT Polish Airlines for Commercial Affairs.
The connection from Krakow will be handled in cooperation with Turkish Airlines as part of the Star Alliance partnership.
We're thrilled about the widening of the flight network of our national carrier namely, LOT Polish Airlines, at the Krakow Airport. Krakow and Istanbul mean two very attractive cities for tourists, featuring not only beautiful, centuries-old history, but also centres of a global business that affect the economic potential of their regions", said Radosław Włoszek, Chairman of the Management Board of Kraków Airport.
Recently, LOT has also increased the number of flights to Turkey from the Warsaw Airport. In total, LOT offers 17 flights a week on the WAW – IST route and 3 flights a week on the KRK – IST route.