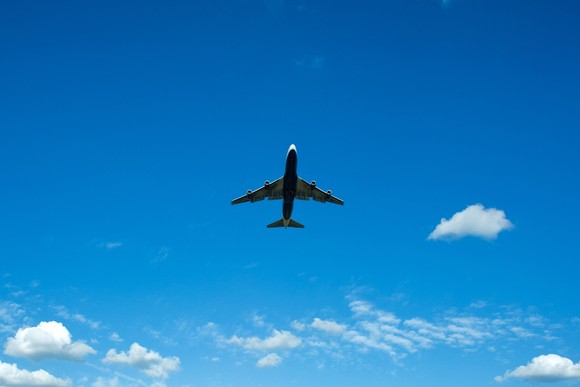 Safe Travel Barometer has announced an update to its Safe Travel Score for more than 230 airlines worldwide. The Safe Travel Score is an industry-first COVID-19 rating initiative, created in the wake of recovery from the pandemic. For airlines, the Safe Travel Score is based on an independent audit of 26 traveler health and safety measures, along with traveler convenience initiatives, service excellence and overall traveler experience announced by airlines, regulatory and government authorities to alleviate traveler anxiety and boost confidence.
The Safe Travel Score Methodology has evolved since it was first announced in August 2020. The process now assigns variable weights to all the initiatives depending on their importance. These initiatives are assigned to one of the three sub-categories (see below) which in turn have differential weights assigned to them, basis upon their gravity in the traveler's decision-making and actual journey. The aggregated weights by sub-categories are rolled-up to arrive at the final Safe Travel Score.
The various initiatives announced by airlines are assigned to one of the following sub-categories. These initiatives have either a direct or psychological impact on traveler booking and traveling decision in the 'new normal':
COVID-19 Safety protocols
Traveler Convenience
Service Excellence
Based on the assessment in October 2020, Atlanta-based Delta Air Lines is the front-runner on the North American leaderboard with a Safe Travel Score of 4.1 out of 5. The airline has implemented various in-flight cleaning measures through its Delta CareStandard program, including partnering with medical and sanitization experts. Above all, Delta is among a handful of airlines in North America to announce blocking adjacent or middle seats through January 6, 2021, signifying their commitment to stress-free onboard passenger experience. In addition, the airline's traveler-friendly flexible cancellation and rebooking policies, including a two-year credit note contributed to its high rating.
Air Canada and Southwest follow closely at Delta's heels with a Safe Travel Score of 4.0 each for their initiatives. Four Canadian airlines made the cut in the North American leaderboard, namely, Air Canada, Air North (3.8), Air Transat (3.7) and WestJet (3.6).
Airlines are making an unprecedented level of investment in the safety and wellbeing of their passengers and employees. Policies of 39 North American airlines were assessed by Safe Travel Barometer, of which only 3 airlines (8%) had a Safe Travel Score of 4.0 or higher – among the lowest ratio worldwide, an indication of disparate attempts made by airlines in the absence of nationwide, regulatory policies, particularly the U.S.
"North American airlines have certainly stepped up their efforts to provide a clean and safe experience to travelers, including partnering with major medical and sanitization companies. Still, only Delta made it to the global leaderboard suggesting that North American airlines have much to learn from carriers in other regions," observed Virendra Jain, Co-Founder and CEO of Safe Travel Barometer.
In addition to the updated ratings, Safe Travel Barometer announces a refreshed dashboard and supplier profile pages, with a more intuitive interface and the ability to derive meaningful comparisons across suppliers. Company profile claims on Safe Travel Barometer is now live too – complete a claim form (subject to verification) to directly update your organization's COVID-19 safety, traveler convenience and service initiatives. To know more, check out the Safe Travel Barometer Dashboard for Airlines.
Safe Travel Score, North America Airlines, October 2020:
Delta Air Lines 4.1
Air Canada 4.0
Southwest Airlines 4.0
Alaska Airlines 3.9
United Airlines 3.9
Air North 3.8
Allegiant Air 3.8
American Airlines 3.8
Air Transat 3.7
WestJet 3.6