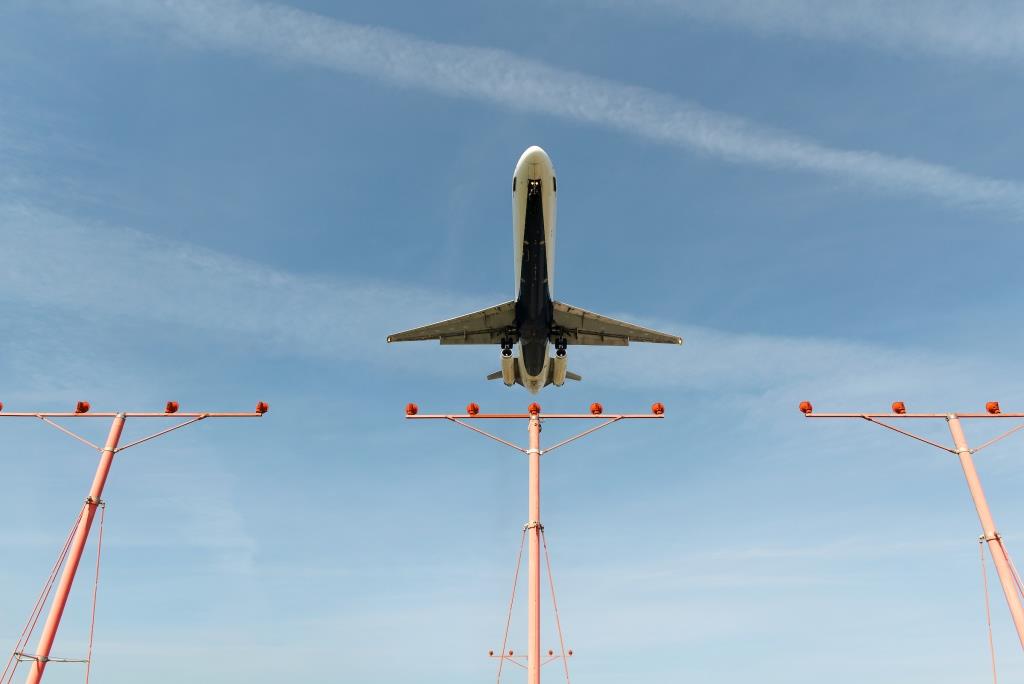 For Roxi and Lynn Tienter of Preston in southeastern Minnesota, the resumption of Delta Air Lines flights to Japan March 25 is welcome news following the route's three-year hiatus during the COVID-19 pandemic.
They have three young granddaughters in Japan. While they've already visited twice since Japan lifted many of its travel restrictions last October, those visits required multiple stops. It's far easier to make the two-hour drive from Preston to MSP Airport to board the direct Delta flight.
The Tienters were among the many eager passengers queued up to board the Delta flight Monday, March 27, which the Metropolitan Airports Commission (MAC) and MSP community celebrated with balloons and a Japanese-inspired cherry blossom theme.
The flight between MSP and Tokyo dates to 1947 with Northwest Airlines, which was acquired by Delta in 2008. So important was the destination that Northwest branded itself as Northwest Orient Airlines for several years.
It's one of the longest-served overseas destinations from MSP and follows the return of several other international destinations, including Delta's service to London in April 2022 and Seoul, South Korea, in October 2022.
"Its return fully restores service to Asia from MSP to pre-pandemic levels," said Rick King, chair of the MAC, which operates MSP.
About 17,000 passengers fly from MSP to Tokyo every year, in addition to connecting passengers through MSP from across the Delta network.
In addition to leisure travelers like the Tienters, Japan is also an important destination for business travelers – for both Minnesota- and Japan-based companies.
Japan is Minnesota's fourth largest export market, dominated by agricultural exports (soybeans and corn) and medical products from companies like Medtronic. And there are also several Japanese businesses with Minnesota offices.
Daikin Industries, a global heating and air conditioning company employs hundreds of people at its U.S. headquarters in Faribault, Minn., and Sawaii Pharmaceutical Co. acquired Plymouth-based Upsher-Smith Laboratories' generic business several years ago.
"This route is very important for us," said Rio Saito, the executive director of the Japan America Society of Minnesota, who attended the Monday gate event. "It's one of our lifelines."