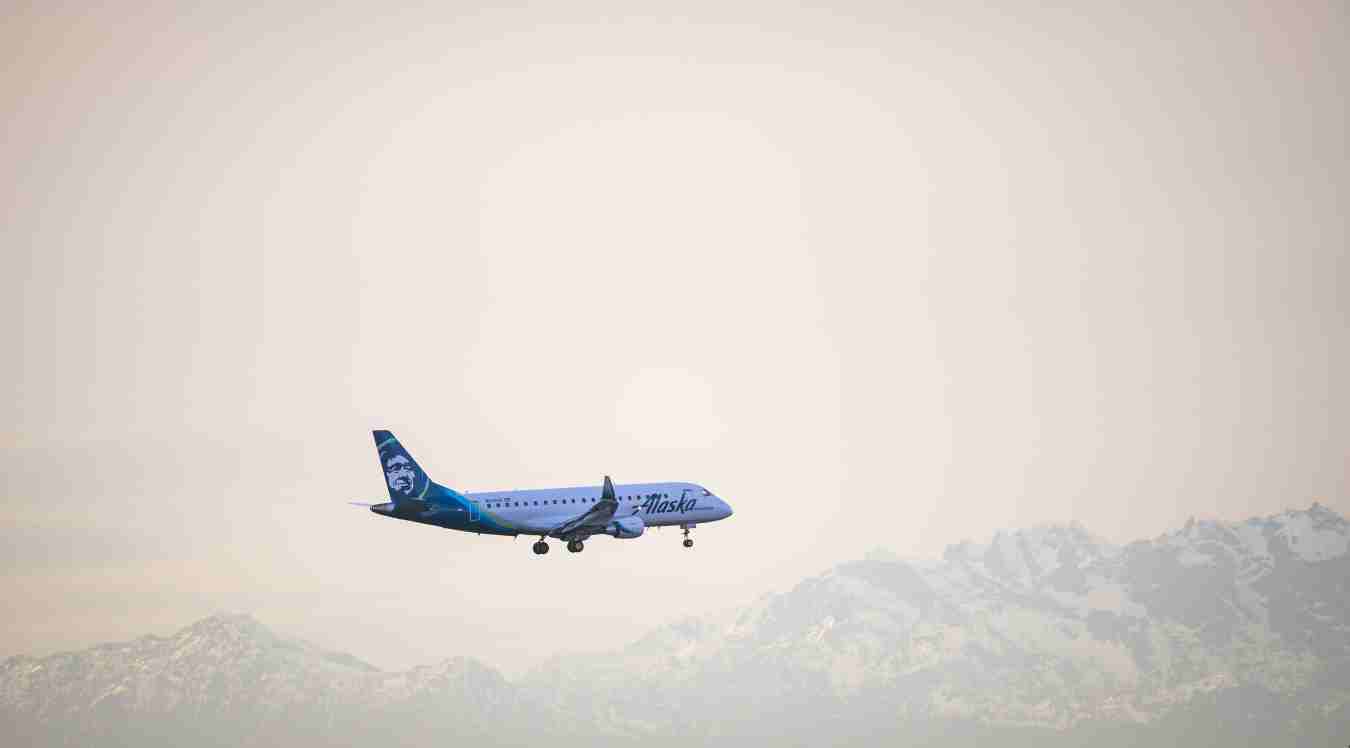 Everyone is ready for a getaway right about now. Think socially distanced fun by the poolside, the beach, skiing, golfing, you name it. Alaska Airlines wants to make trip planning to terrific destinations this winter easier for its guests.
Alaska announced today five new routes that will better connect Los Angeles International Airport and Palm Springs International Airport to key West Coast markets and the Yucatan Peninsula in Mexico. From fun in the (warm) sun to bright (cool) days in the mountains, the airline is ready to take travelers to locations near and far.
Alaska will begin daily nonstop service on Dec. 17 between Los Angeles and Cancun, Mexico, and Reno, Nevada. Cancun is one of Mexico's most popular getaways, and Reno is the gateway to Lake Tahoe and its endless possibilities. These additions build on Alaska's leading intra-West and transborder route network from Los Angeles. On the same date, the airline is adding daily nonstop service between Palm Springs and Boise, Reno and San Jose, California. Tickets now on sale at alaskaair.com.
"As demand for leisure travel returns, and for those ready to fly the coop, we're excited to offer even more nonstop routes this winter," said Brett Catlin, Alaska's managing director of capacity planning and alliances. "We've long offered nonstop flights to some of the most popular vacation destinations from Southern California, and we continue to see demand for our unique low fare, high-quality experience."
The daily flights between Los Angeles-Reno and Palm Springs-San Jose will be year-round. The flights between Los Angeles-Cancun, Palm Springs-Boise and Palm Springs-Reno are part of the airline's seasonal schedule from Dec. 17 through April 12, 2021.
Alaska Airlines is also increasing the frequency of service on certain routes from Lose Angeles starting Dec. 17:
Guadalajara increases to two daily flights
Salt Lake City increases to two daily flights
Boise increases from one to three daily flights
The newly added service at Los Angeles builds on recent additional routes to cites across the West for a total of 14 new routes this year alone. In July, Alaska announced seven new routes from Los Angeles to further connect its guests between Southern California and key markets around the country, including the first nonstop service from the West Coast to Fort Myers/Naples, Florida, which begins Nov. 20.
Just in time for fall travel, Alaska is also extending physical distancing on board by limiting the number of guests and blocking middle seats through Nov. 30, 2020. Alaska is also extending its flexible travel policy for all new ticket purchases, including Saver fares, through Dec. 31, 2020.
Over the past several months, Alaska has implemented nearly 100 safety measures designed to keep our guests and employees safe, part of the airline's commitment to Next-Level Care. The airline emphasizes a layered approach to safety, which starts with the requirement that all employees and guests wear a face mask or covering through the airport and on board with no exceptions. Flyers must also take a health agreement at check-in to acknowledge and attest to their willingness to adhere to the mask policy.