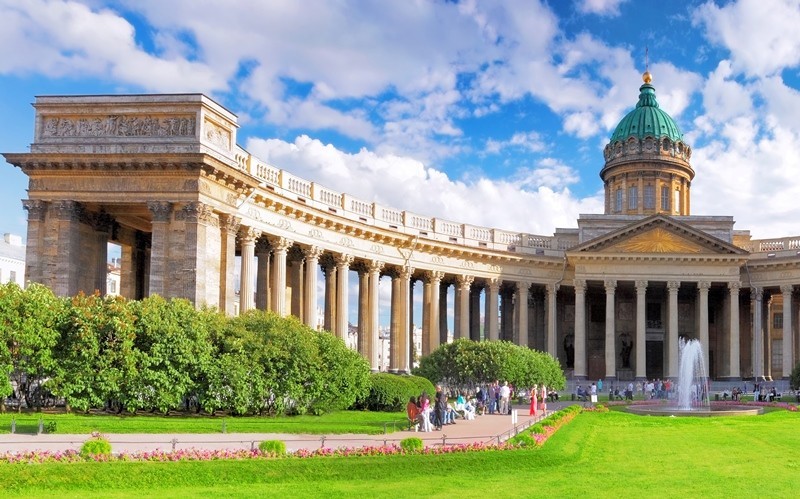 Cathedral of Our Lady of Kazan, Saint Petersburg
Wizz Air postpones the launch of its base at Pulkovo International Airport in Saint Petersburg as a result of travel restrictions. Thus, commencement of the flights from Saint Petersburg to Salzburg (Austria), Copenhagen (Denmark), Venice Treviso, Milan Bergamo (Italy) and Malta (Malta) are postponed until December 3.
Passengers with bookings affected by this change will be automatically informed via e-mail, in case the customers booked directly on wizzair.com or via the airline's mobile app. 120% of the original fare will automatically be uploaded to the customer's WIZZ account which amount can be used for 24 months for the purchase of Wizz Air products and services. Passengers can opt for cash refund and will be informed about the necessary steps for a bank transfer or transfer to a bank card in a separate e-mail. In this case, customers will be eligible for only 100% of the original fare. Passengers who made their bookings via travel agencies — including online travel agencies — should get in touch with the company from which they purchased their tickets. Although it is beyond the airline's control, Wizz Air sincerely apologizes for the inconvenience caused.
Wizz Air also reminds its passengers that adding WIZZ Flex to a booking, they can rest assured that if circumstances change, or they simply wish to travel on a different date, or to a different destination, they can rebook on any WIZZ flight of their choice. Providing that extra layer of protection for passenger bookings, is a peace of mind during these uncertain times.