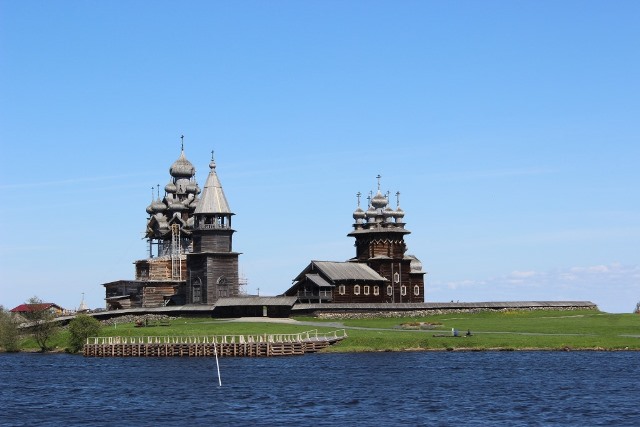 Emerald Waterways recently announced that its 2021 Russian River Cruises are now on sale! Discover the imperial charms, rich history and folklore roots of Russia on a captivating route between St Petersburg and Moscow along the Volga River.
New itinerary lets you truly immerse yourself in the country's eclectic culture and learn more about its complex royal history. Marvel at the iconic architecture of St Petersburg, visit major political landmarks in Moscow, and journey through rural villages.
To celebrate the launch, Emerald Waterways offers free flights or savings of $2,000 per couple.
Featuring two itineraries, Russian River Cruises on board the MS Nizhny Novgorod begin in May 2021 and are available for booking now.
"Imperial Charms of Russia"
The 11-day "Imperial Charms of Russia" river cruise allows guests to discover both traditional villages and vibrant cities as they sail from St. Petersburg to Moscow. Highlights include a guided tour of the UNESCO World Heritage-listed city of St. Petersburg, a Shashlik lunch in the village of Mandrogi, a tour of Kizhi, a visit to the Monastery of St. Cyril on the White Lake, a tour of Yaroslavl and Uglich, and a guided tour of Moscow, exploring the Kremlin Grounds. New for 2021, guests can choose the reverse 12-day itinerary for an extra day in St. Petersburg at the end of the sailing, which allows for a visit to Peterhof to take in its collection of gilded fountains and canals.
Sailings will feature a newly chartered river-ship, the recently refurbished MS Nizhny Novgorod, built specifically to sail Russia's waterways including Europe's longest river, the Volga. Refurbished in 2019, relax amid the traditional interiors, enjoying a drink on the Sun Deck and authentic cuisine in the restaurant.
The MS Nizhny Novgorod, which was refurbished in 2019, offers a selection of on-board amenities including the Volga restaurant serving Russian-influenced dining and the Panorama Bar offering stunning views of the passing scenery. Guests have the choice of three cabin styles—Suite, Double Deluxe Cabin and Twin Cabin—all equipped with large windows for enjoying the view at any time of the day.